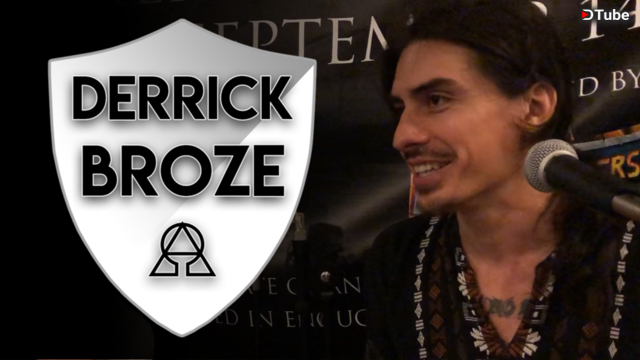 ---
Derrick Broze of The Conscious Resistance Network sat down with Carmen from TSOA at Anarchapulco 2019 to discuss his latest work on the Mysterious Cult known as the Finders.
The group was involved in several Legal Scandals that involved Allegations of Pedophilia and Human Trafficking, with the group having potential ties to the CIA and other Official Intelligence Agencies.
He also touches on his activism promoting awareness about the Health Concerns of the Federal 5G Roll-out, and the almost Orwellian Style Mandates of this invasive technology.
You can find the Video of him Testifying in front of Houston City Council Members about 5G Here:
Derrick is a one of a kind Activist/Journalist and an even more impressive Human, and we are very excited to have him as one of our Main Speakers at Anarchadelphia 2019!
Catch us both there in September!
Join The State of Anarchy, this September's Harvest Moon in Philadelphia Pennsylvania, where this gathering of like-minds aims to foster unbreakable relationships between the movement's leading forces whom teach self love and ownership, blockchain techno-economics as well as exposing the Earth's sacred hidden knowledge. Will we see you there?
You can find more information about Anarchadelphia on http://thestateofanarchy.com/
Don't forget to subscribe to our mailing list to be kept up to date.
Backup Video
---