So there I was in the gym grinding away at my cardio session and I came across this video by Filmora. Now in this video they are talking about what it takes to make money as a YouTuber.
I was surprised by what I learned. Let me explain why? ...
How Much YouTubers Make
Well fists off all you might have seen videos of how much money other YouTubers make, but this might not be the same for you.
RiceGum made $60k for 20 million views. Now take into consideration how many subscribers he has. He has a whopping 9.2 million. Another good example is Adelle Ramcharan who make around a $1000 per month. She had 91k subscribers. Now take note that it's a lot of views and subscribers.
There are more and more YouTubers very day and YouTube makes it harder and harder to make money. You are going to need to consistently rack up high views to really generate income.
Because it's more and more difficult to make money on YouTube. YouTubers diversify their income with Affiliate Marketing, Sponsorship's, Products and Services.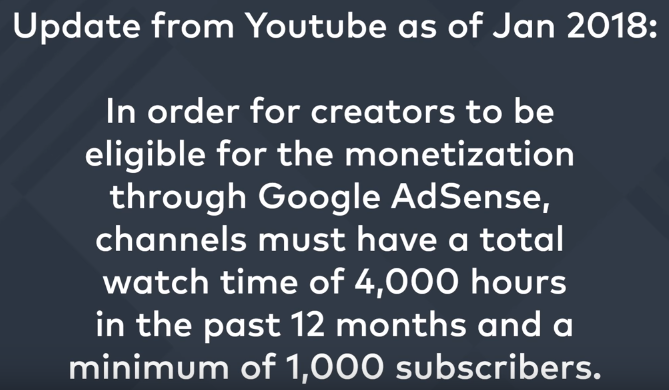 Now I'm not going to go into too much detail in the post. You can watch the YouTube video below to get a better understanding of what it takes.
Takeout
The point I'm trying to make is that it has become more and more difficult for successful YouTubers to make money. YouTubers are compensated poorly.

Can you image what results you are going to get being a newbie with very little if any subscribers and few views?
There is also an enormous amount of work that goes into creating and editing video. Over and above that you are not the only one on YouTube talking about the same topic. Competition is brutal. You need to take all these factors into consideration before you get into it and launch your channel.
Now I am thinking of launching on DTube and I have been researching how it's going on DTube for users. New and ones that have been working it since it launched. Based on what I have observed, I think as a newbie you will have better results on DTube.
To be fair you still need to create videos that includes value and entertain. You will also have to keep on growing your following. I have noticed videos created with very little effort do well only because these users have large followings and they have something to say every day.
So I'm going to give DTube a thumbs up. I think users can expect better results on DTube than YouTube. Well done to the developers. Keep up the good work.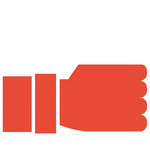 To my fellow Steemians,
Thanks for being here. You're awesome and I appreciate you …