This is the first time I exchanged Bitcoin for cash & I filmed it so that you may also learn this important part of the process, assuming you are intending to spend your rewards the old fashioned way!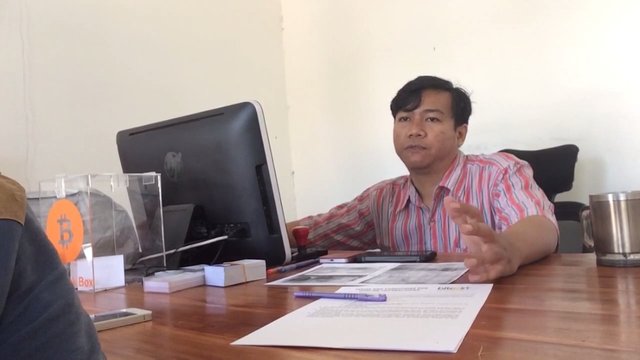 Watch How to exchange BTC for cash: DTube video walk-through video on DTube
---
In this situation I used an exchange centre in Ubud, Bali... but if you prefer to retain your anonymity, please check the last link on the list below and find your nearest person who willing to trade with you directly.
In case you were wondering, all my Bitcoin was created through Steemit.
Hope you enjoy this film. Please feel free to ask me any questions. I am here to help :)

If you are new to all of this here are some links to get you started:
Download your Bitcoin 'wallet' here for your computer here and don't forget to write down your passwords and keep them in a safe (off-line) place: https://electrum.org/#download
Download your Bitcoin wallet for your iphone here: https://itunes.apple.com/us/app/mycel...
Download you Bitcoin wallet for your Android device here: https://play.google.com/store/apps/de...
Join the Steemit platform and start earning now: https://steemit.com/create_account
Use this site to create posts before copy/pasting them into Steemit: http://www.steemstyle.com
Exchange your Steem for Bitcoin here: https://poloniex.com
Find your nearest Bitcoin to cash exchange merchant here: https://localbitcoins.com

DTube is the first decentralised video hosting site which uses the Steem Blockchain and connects directly with Steemit, thanks to the amazing work of @heimindanger
Check out the @steemmasters video tutorial channel here: https://dtube.video/c/steemmasters