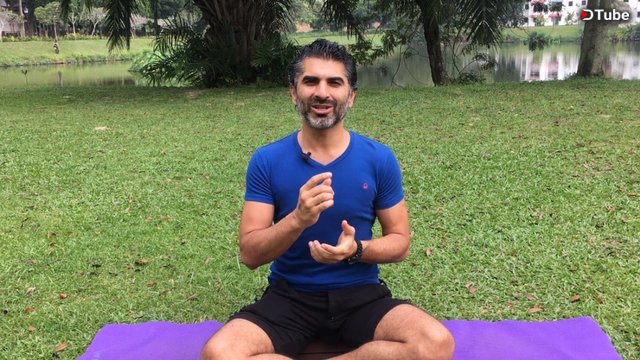 ---
Here is the full Course and all the instructions you need:
https://www.udemy.com/kapalabhati/?couponCode=DEEPYOGA10
Kapalabhati Pranayama is a Yoga Breathing Technique that energises your body and your brain.
Also known as "skull-shining breath" Kapalabhati comes from two Sanskrit words: Kapala, which translates to "Skull," and Bhati, which means "shine" or "light''. It's an practice that purifies and rejuvenates the mind and body. Kapalabhati has many cleansing and energising benefits. This practice makes your head literally shine by creating a beautiful glow on your face.
Pranayama in general refers to yogic breath-control or energy-control.
Kapalabhati is one of the most dynamic breathing techniques that is taught to modern Yoga practitioners. Understood and practiced properly it comes with a multitude of benefits.
The benefits of Kapalabhati:
increases energy
removes fatigue
energises the body and the brain
reduces overthinking
prepares the mind for mental work and meditation
helps to burn fat
improves digestion
increases oxygen in the bloodstream
cleanses the lungs
makes your skin shine
supports your immunity
improves circulation, particularly in the head
balances and strengthens the nervous system
sharpens sensory perception
stimulates chakra energy
increases overall well being
Here is the full Course and all the instructions you need:
https://www.udemy.com/kapalabhati/?couponCode=DEEPYOGA10
---
▶️ DTube
▶️ IPFS