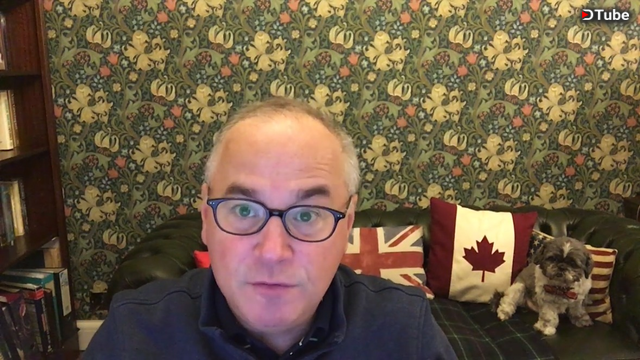 ---
In this report, I cover the early market action from London on Friday, February 1st, 2019. I look briefly at the precious metals, the stock market, the dollar, the bond market and the price of crude oil.
Today I review a great book entitled "The Mandibles: A Family, 2029-2047" by Lionel Shriver. The book is a thriller and fiction novel about the fortunes of a family when the dollar collapsed in 2029. I highly recommend the book even though I have just started reading it.
My conclusion is that this book will provide people who have a concern for the monetary and financial system with a possible view of how the future could look like.
Use promo code maneco64 to get 0.5% discount at https://www.goldinvestments.co.uk/
Support the channel:
maneco64 store: https://teespring.com/en-GB/stores/maneco64
https://www.paypal.me/maneco64
https://www.patreon.com/user?u=3730528
EOS: gmytknjugyge
BITCOIN: 1AkNoKzbZXJ75BbeGkD2ekUDJQNWDrBgMA
BITCOIN CASH: qzfcsu05c9ephzv8qzl7ysvn4lfclzneescfhre4r5
ETHEREUM: 0xfffd54e22263f13447032e3941729884e03f4d58 LITECOIN: LY6a8csmuQZyCsBZbLDTQMRuyLdsW9g2na
DASH: XgCTCWb
"The Mandibles: A Family 2029-2047": https://www.amazon.co.uk/Mandibles-Family-2029-2047-Lionel-Shriver/dp/000756077X/ref=sr_1_1?ie=UTF8&qid=1549008515&sr=8-1&keywords=the+mandibles+by+lionel+shriver
---
▶️ DTube
▶️ IPFS