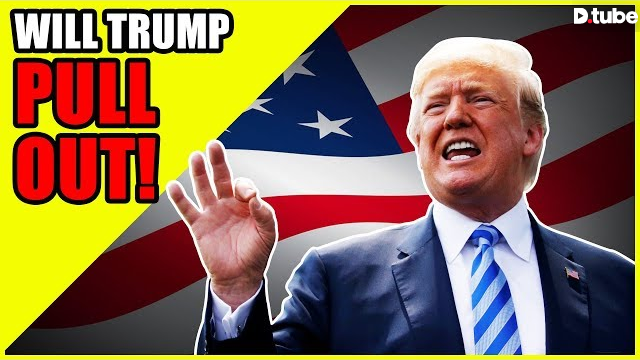 ---
Published on Feb 6, 2019
In this video, we give you the latest on Trump's State of the Union Address and how the nation is really doing, as well as the conflicts in the rest of the world. No matter what he may say, it seems Trump just can't pull out on time.
---
Connect With WeAreChange!
---
We gratefully accept donations! You keep us going! <3
-- Donate On WRC Main Site --
-- Patreon --
-- Bitcoin -- 143d3ec4GFe75zNEiUA2sbU9b6YP9L6c48
-- BCH -- qzhx3ajjpjxt27ts4q90tfem6qesm4dhv5e0ecyll4
-- Dash -- XiZebHViTKxjngJ8U8Gekbz34XDcMjKe29
-- ETH -- 0xe3fe145aa53fda2dbe4b65a8874f027b82d90811
-- Bittube -- bxdigY3LEr3hL2cScYqTJaiafeDxhpt9bK9FcxXbkuFeDyc9sZfF97iAmqSPR6NyfQ8wp34d7PeAU95gsZYQBpib1YEKz5aY4
-- Monero -- 466jSETYBr3R9qWJS15biBbxwZsZwE86wEMT9NogvfZS2tY7v8QsgZZ4ifPesVLr8xgaTCK32dcLoiMXi7DEM25V7t3o3z4
---
---
We'd love to hear what you think, please leave a comment, upvote and subscribe!
---
▶️ DTube
▶️ IPFS