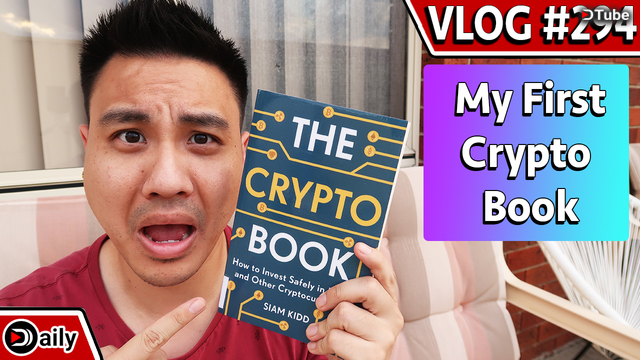 ---
Hey SteemSquad and DTubeNation!
I give my takeaway from "the crypto book" my first reading of a cryptocurrency related book. Have you read the book?
Have a lovely day and hope you join me on this epic journey #SteemOn
My Steemit Profile - https://steemit.com/@kevinli
---
Background Music by Epidemic Sound
https://player.epidemicsound.com
Join the DTube discord:
discord.gg/dtube
---
FOLLOW MY CRYPTOCURRENCY JOURNEY SO FAR
Vlog #293 - School System Is Setting Up Its Student To Fail In Finance

Vlog #292 - We've Become A Generation Of Multi-taskers

🚀 What Is Utopian Colony & Its Indiegogo Campaign?

Vlog #291 - Reviewing DTubeDaily 1 Year Later