Kenny's Giant List of World-Changing Events!
The 2020 Edition
Currently Over 90 events!
So, back in August 2015, the summer I first started living out of my backpack, I found myself in a small town called Manitou Springs, in the mountains of Colorado. If you enjoy drinking fresh, free, spring water, you definitely want to stop into Manitou; they've got 8 different springs with free fountains around town. I was visiting a Rainbow Sister in that beautiful, magical little town, spending a few hours a day using the wi-fi at the Mate Factor in town (an amazingly interesting [though a bit cultish & misogynistic] intentional-community-run cafe that has something like 50 locations around the world.)
After spending a few weeks at the Rainbow Gathering that year (my first stop after quitting my job, moving out of the place I was renting, donating/selling pretty much all of my belongings), and having just been to my first festival (the now-defunct ARISE), I wanted more. Having attended the first Anarchapulco that winter (my first large-scale event since I stopped going to protests), then a Rainbow, then a festival, I wanted that kind of variety all the time!
Unfortunately, there didn't seem to be too many ways to find out about the vast range of events I might be interested in. Many folks seemed to know of a handful of events, all in or near their area (whether physically or taste-wise), and the same for the very few lists I could find online.
When I see a need for something, I like to look around and see if anyone is already filling that need. If so, I'll see if there's any way I can support that project, and if not I add it to my lists, so I can offer it to people. If not, then I add it to a different list, and whenever the motivation hits me (after checking again to make sure nobody's made it yet) I make it. In this case, it took me roughly 4 days, at 6-8 hours a day, using my (pretty high-level) search-fu to create the first version of this list, and it takes a few hours every winter to update for the new year.
---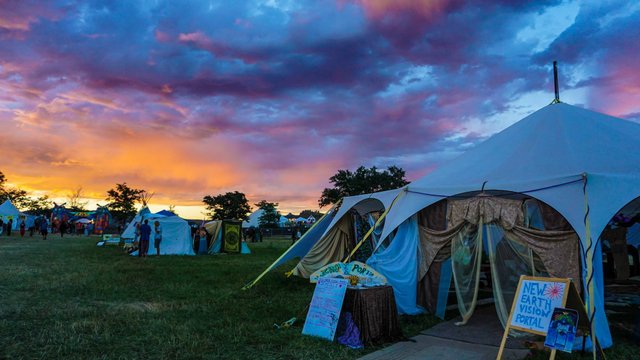 New Earth Vision Portal @ ARISE 2015 - Photo by Jim Gray
---
What is the List?
This list includes all of the recurring (usually annual) events I've been able to find, which range from conferences & symposiums to festivals, convergences, and Gatherings. Some are a day long, some are two weeks long. Some occur in hotels, some in the forest with not electricity. What they all share is a focus on Liberty, Mindfulness, Health, Authenticity, Connection, and generally helping make the world a better place.
PLEASE NOTE: I am not necessarily vouching for or endorsing these events. I don't have personal experience with many of them, and some of those that I do, I don't plan to return to, but my choices and someone else's choices are very different things. For those I haven't experienced myself, I am taking them at face value, based on their websites & media. Feel free to ask if you're curious about a specific event, and I'll let you know what I think of it, if anything.
Here are a few articles I've written about specific events you'll find on the list:
The Rainbow Gathering: 5 Decades of Beta-Testing Anarchist Society
Running with Jackalopes (Part 1 & 2)
After Working Over Two Dozen Festivals... I Just "Attended" My Very First One
Anarchapulco 2017, 2018, 2019, 2020
---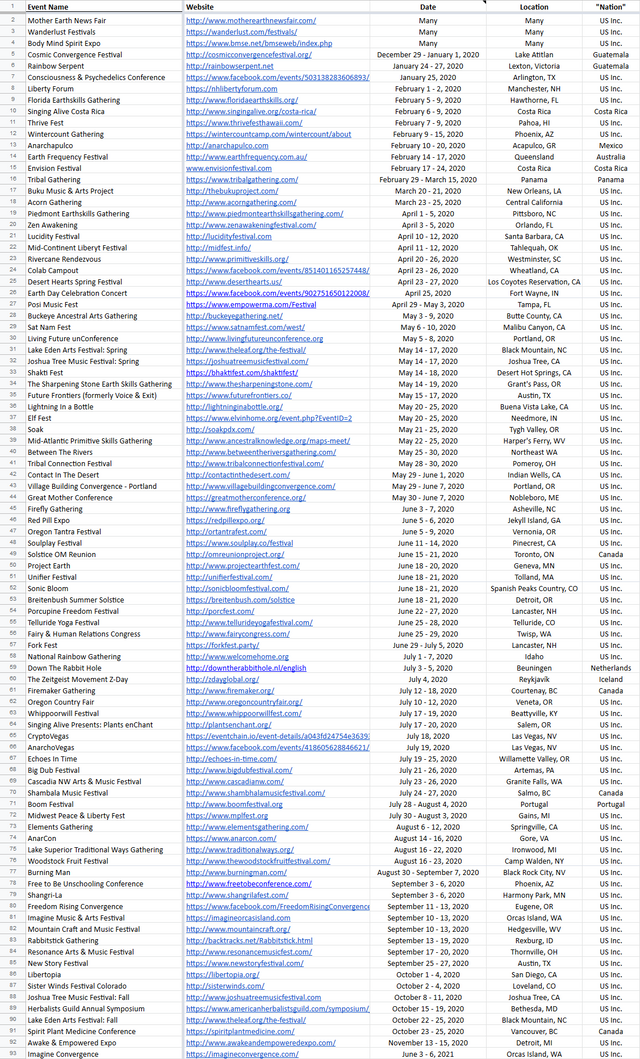 Here's the Annual Events Without a 2020 Date
As of February 13, 2020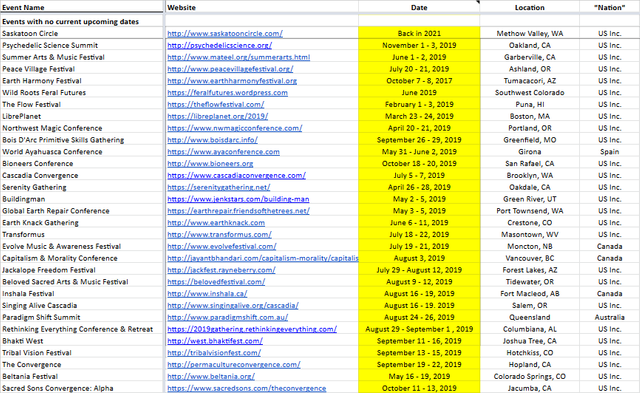 ---
Know of One (Or More) That I Missed?
I update this list every year, and am always keeping an eye open for community bulletin boards and such to find more events to share with the world. If you know of any that I've missed here, please do leave a comment below, or on the Google Sheet itself. This is a collaborative project; dozens of people have helped me update it over the years, and who knows how many thousands are co-creating all of these events.
---
The Video
For those that prefer to listen to things, there's a video :-) Plus this way I can share the list on @dtube and other video-centric platforms.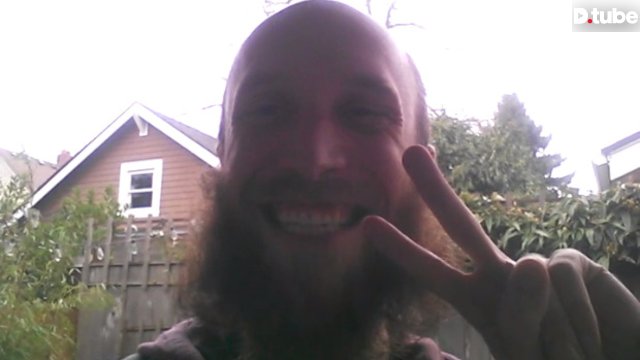 | ▶️ DTube | ▶️ IPFS |
---
---