Today's post is something a little new for me; not only is this one of the most edited of the videos I've posted, but it's the first time I've posted a response video, so it's exciting to be bringing this to you :-)
I've talked about GMOs a handful of times on my blog, but it certainly isn't a big focus of mine. My stance on GMOs has two main facets, which are important to hold together in our current world.
I am not opposed to the scientific concept of genetically engineering plants & animals. I think that in time, without the profit motive or control structures involved, there could be profound benefits to be found in this science.
I am ABSOLUTELY opposed to corporations like Monsanto & Syngenta having anything to do with the food supply, because I know their histories, goals, and practices. In a system which includes the violence of the state and the global control of the corporations who run it, a technology like genetic engineering is not something we can afford to have around.
Today, I'm responding to Neil deGrasse Tyson's comments on GMOs...
---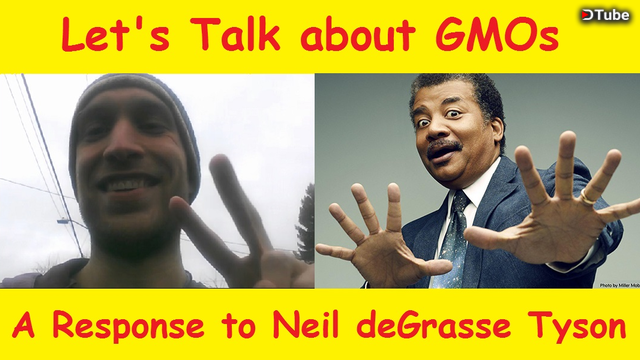 | ▶️ DTube | ▶️ IPFS | ▶️ YouTube |
---
I've gone through most of the videos of Mr. Tyson around having to do with GMOs, and his stance seems to be the same in all of them. The clips I included here were taken from this video, and I also mentioned his StarTalk Podcast about GMOs. From what I can tell, his entire argument always comes down to one thing: The idea that combining genes from different plants & animals, in a laboratory, is the same as selective breeding, and thus we've been creating GMOs for thousands of years.
I mentioned a few of the strange ways that GMOs have been created, including the E.Coli genes included in all "Roundup Ready" crops (soy, corn, canola, et al.), and Silent Forests (link goes to a documentary by David Suzuki).
If someone can't see the difference between keeping the best seeds or not breeding the sickly cows and working on a molecular level to create gene combinations that could NEVER happen in nature, I think it's safe to say they'd be a little slow. Since Tyson is famous for being quite intelligent, one has to assume that he has either been quite carefully brainwashed to believe these lies, or he is knowingly spreading propaganda which is false on it's face.
Thanks for tuning in, and I hope you enjoyed the show!
---
Join me in Acapulco!
2019 marks my 5th year of winter in Acapulco, hanging out with TONS of awesome freedom-loving, world-changing, conscious humans! If you haven't made it down yet, I cannot recommend it highly enough. Not only are there thousands of amazing humans from all around the world who come together on these beautiful beaches, there's an abundance of cheap, fresh, exotic fruits, and a wonderful friendly local citizenry.
There are four different events happening this year, and I've got discount codes for you to three of them :-)
---
---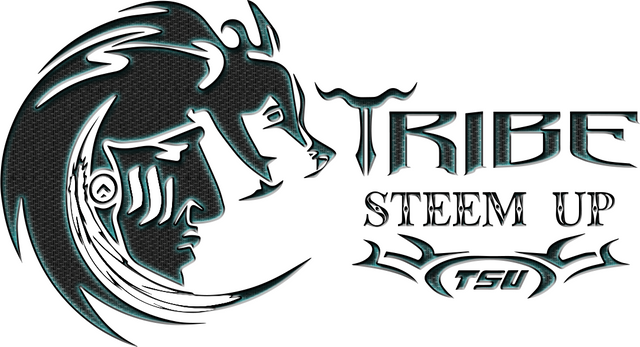 ---
---
If you enjoyed this, you may enjoy some of these highlights of my blog:
"Greatest Hits/Table of Contents" of my first 2 years on Steemit
You've Created Your Steemit Account and You're Ready to Get Started... What Now? [New Steemians Start-Up Guide]
The 8 Pillars of @TribeSteemUp: Clarification, Refinement, and Re-Casting the Spell
The Status, Vision, and Needs of Real Life: The Role-Playing Game
---
---