That's right folks, the initial lineup is here! We've got probably 60-70% of our speakers confirmed, and 50-60% of our musical acts, and I'm here to give you a brief introduction to them :-)
First, I want to give a big shout out to Kelsie Blu, LeAndrew Dixon, and their team Autonomite, for building this awesome site for us, being so easy to work with, and for doing so much good for the movement. Besides building be-empowered.xyz, they've created the sites for Anarchapulco, Never Get Busted, Libertopia, FREEDOM!, The Crypto Show, and many more!
---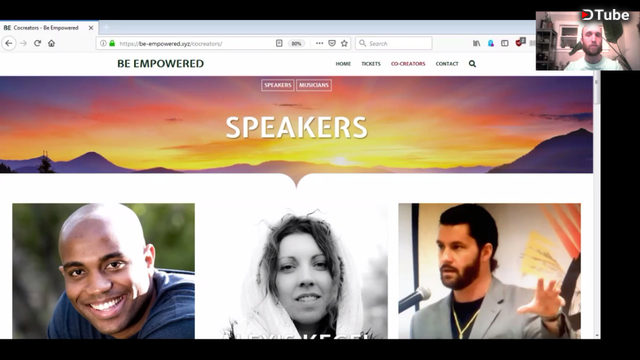 | ▶️ DTube | ▶️ IPFS | ▶️ YouTube | ▶️ FaceBook |
---
Here's the list of confirmed performers & presenters so far, with links :-) As you can see, MANY of them are fellow Steemians, so why not hop over and give them a follow while you're at it.
Musicians
Speakers
As mentioned above, this is just the first chunk of our presenters & performers, and we haven't listed any of our sound healers or facilitators (yoga, qi gong, authentic relating) yet, so you can just imagine how epic this list will be in a couple weeks when it's 100% full!
---
Tickets On Sale Tomorrow!
Tomorrow I'll be back with another update when things go live! Tickets will be at an "early bird" discount price of $360 until the end of March when they go up to $444. This ticket includes 9 organic meals (Saturday lunch - Monday breakfast), as well as camping if desired. There will also be options to get upgraded tickets with lodging included, including dorms, hotel rooms, and apartments. Finally, once those spaces run out, or for those who want to get away from the crowd in the evenings, there will also be a group discount code with a nearby (roughly 10 minutes away) hotel.
---
Follow & Support BE EMPOWERED
on Social Media:




---
---