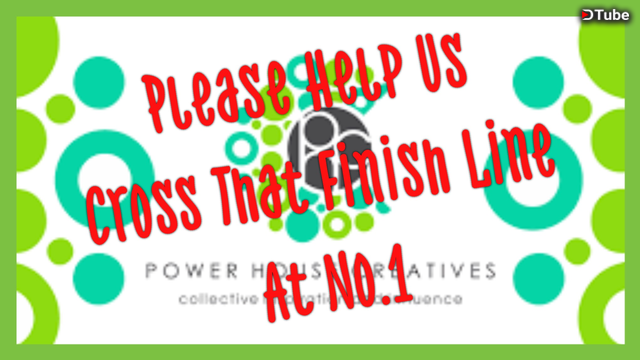 ---
Heya SteemVerse Friends,
Yes, here's another Call Out to cast your vote at dpoll for @theycallmedan's 10k delegation. We are running out of time. We are just hours away and we are currently at No.1. All thanks to the Communities on the SteemVerse who have come together to help us cross the finish line. But we are not sitting down easy until we actually cross that line.
I am amazed at the members of the SteemitBloggers,( that just had a name change at the start of this year to PowerHouseCreative). Founder @Jaynie and her right hand man @Zord189, along with the small army with the biggest fight I have seen in the longest time, came together to reach everybody who can help. And I am even more amazed at everyone who stepped up and reached out. This will really be the story of David :)
If you have not voted, then please, please do help us cross that finish line at No. 1
How to vote?
Click the below link.
Login to steemconnect
Select 'steemitbloggers'
And you're done!!
VOTE FOR @STEEMITBLOGGERS HERE
Thank you so so so much <33

Source of The Hustle - Van McCoy

Images & Videos are from my Photo Gallery unless stated

I Truly Appreciate Your Time Here :)

Till We Meet Again Over Text, Pics, Videos, Maybe Even Coffee ....




Live Life Loud & Steem On




❤️sh33la

Communities That Help Me Grow

@SteemitMamas || @TheAlliance || @FreeWriteHouse || @Qurator




@OneLoveDtube || @DRisers




Part of the LinkSeven77 Iniative by @NathanMars // @NathanMars7 to grow DTube

---

▶️ DTube
▶️ IPFS