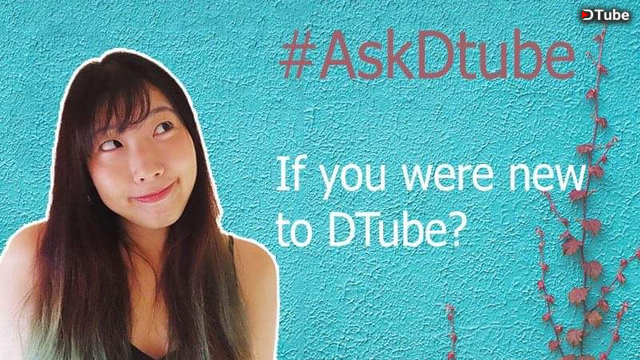 ---
Today's askdtube is insspired by one of acidyo's posts: if I was new to Steem.
Imagine a new user comes onboard DTube, what will he/she do at first place? Look at FAQ? Yes you find them on DTube wensite, but I guess most dtube users will just give the site a try and probably go check the trending pages to see which videos dtube pushes to the top.
Mostly those dtube pushes to the top are with Steemians that showing their face. Why's that important? Because Steem blockchain is to monetize your content, that's also why self introduction video, this is also why dcooperation and nathanmars ask dtubers to make a self-introduction videos. It's understandable, to avoid scammers abusing the system.
So I totally understand why dtube pushes those videos to the trending and that's why I think intro video is important.
---
▶️ DTube
▶️ IPFS