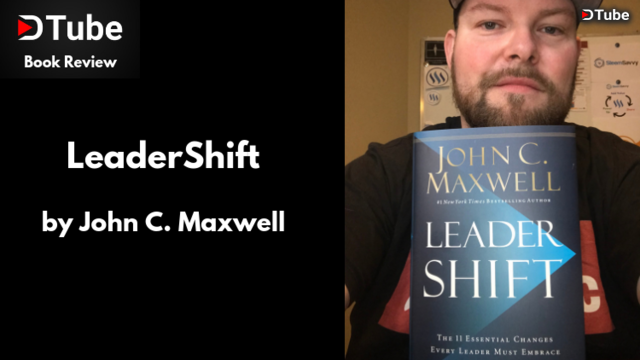 ---
It's time for another @Dtube Book Review....
And I messed up this week...I was recommended a book to read via a Twitter live stream I did and started to dive into the book...And it was awful lol
It's my fault for even buying the book in the first place but I've learned a valuable time management trick when it comes to reading...If you start reading something and it just doesn't interest you.
Stop reading it!
There are millions of books to choose from and there is no point in wasting your time reading something you know you will not enjoy...That doesn't mean you shouldn't give it a chance, but when you know...You know lol
Thankfully, my favorite author released his brand new book on Tuesday so of course...I ran to the bookstore and picked it up :)
And couldn't put it down! What a fantastic book this was...
I hope you enjoy the review of Leader Shift by John C. Maxwell!
---
▶️ DTube
▶️ IPFS