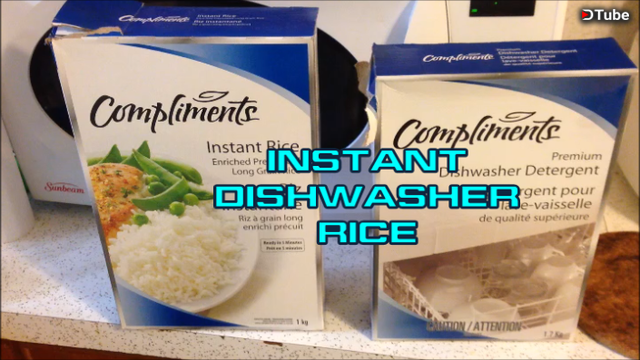 ---
INSTANT DISHWASHER RICE
Instagram: https://www.instagram.com/p/BtHaWSxgzeX/
DLive. https://dlive.tv/v/joey-fancy+-CTki5_ig
BitChute: https://www.bitchute.com/video/GQfSqtHFsyeX/
Twitter: https://twitter.com/Joey_Fancy/status/1090210168976084992
BitTube: https://bit.tube/play?hash=QmPgZkQ9UFsMi3sxAPZsjLfac3mp4nVKMZ6kzeVWDC4oz8&channel=169618
WhaleShares: https://whaleshares.io/rice/@joey-fancy/instant-dishwasher-rice
and YouTube...

If this no longer plays on DTube, many of the above links should enable you to watch the video.
This is a pretty short joke, but none the less here it is...
I've often seen one of these out of the corner of my eye and thought for a fraction of a second "Oh good we have rice" then immediately disappointed myself remembering, that's not the rice box.
---
▶️ DTube
▶️ IPFS