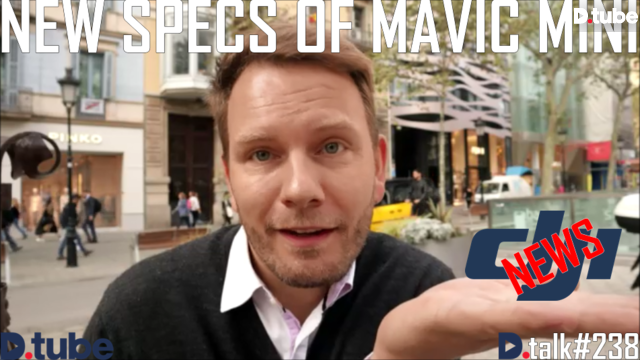 ---
Hi D.tube family.
Today I want to bring you some fresh news from DJI.
They will release soon their newest drone called Mavic Mini.
Find here the article I am talking about: https://dronedj.com/2019/10/27/dji-mavic-mini-specifications-reconfirmed-2-7k-video-30-min-flight-time/
Why this new drone from DJI is such a big deal, especially for me, I will let you know in the video.
Thank you for watching and have a great week ahead.
Love from Barcelona
---