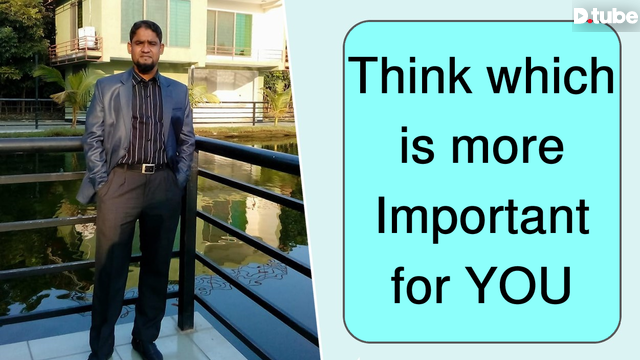 ---
Hello Dtubers,
We have many tasks to do daily. We spend a lot of valuable time in our lives, especially on social media. But how important are they to us? Are we using them properly? Or do we waste our precious time with fun or pleasure?
In fact, today I want to share something that is more important to our lives. Is it a pleasure to waste time, or to try to improve one's condition or increase the scope of knowledge by properly utilizing social media opportunities?
Thanks all for watching.
@hafizullah

Subscribe me DTube: https://d.tube/#!/c/hafizullah

Follow me Twitter: https://twitter.com/hafizdhaka

Add me Facebook : https://www.facebook.com/hafiz.metu

Subscribe my Channel on YouTube: https://www.youtube.com/channel/UCMjwsztBrprT7XWeVwURrjA
---

---

Thanks for understand the value of the green nature for a beautiful and secure planet.
---

We are a self reliant community that is focused on each individuals want and drive to do for themselves. Let us encourage each other as we share our own adventures, learn new skills, meet new people, and build blocks.
Join Inner Blocks- Discord Link
---
---
▶️ DTube