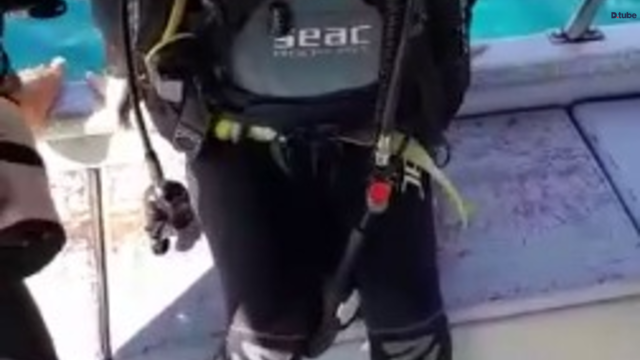 ---
The feeling of backward roll entry~I thought it's difficult to do but actually it's not~ just that it's very heavy (20+kg) for me to even lift up my butt with completed gear.
Diving, my new milestone. <3
I experienced the panicking moment until I could not eat. Until I finally conquered the fear, the joy is indescribable.
He: I couldn't stand to see you struggle down there. It's difficult to see your loved one to struggle and cant do anything.
My heart melted..
The moment I entered water, my mind was like: God wont let me die like this. I believe I can do it. I just need some time~
So..I ascended water for few times~(i guess I am good at ascending now ><) But I tried to adapt the water environment and breath through my mouth. I don't want to give up~I have not have the thought yet..after few trials, finally I did it..my heart was like overjoy. But I couldn't shout and scream underwater.
That moment, I saw the smile from my instructor. I got comforted. :) I know he's happy for my striving. I still remembered his words: do you want to give up? We still have 3 more dives, and you only left one skill to do, you could do it. And I have not failed any students yet.
(I was like should I feel more encouraged or stress.)
Thank you my instructor for you continual encouragement. Thank you for constant support ~ <3 I still remember he always reminded me to look at him if I got panic. and he always show me a lovely smiley face to calm me down.
"Many of life's failures are people who did not realize how close they were to success when they gave up."
#lifeexperiences #unforgetabble #2019
---
▶️ DTube
▶️ IPFS