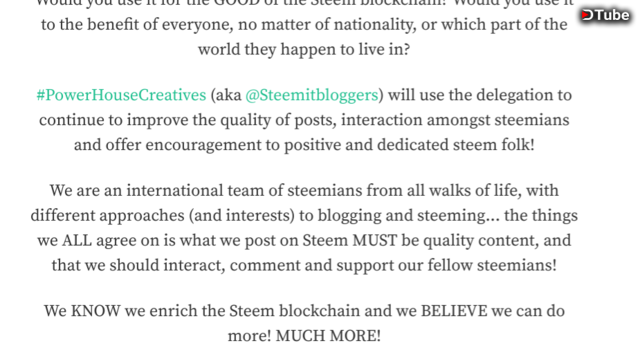 ---
The @steemitbloggers (#powerhousecreatives) need YOUR help to help #YOU
What would you do if you won a 10,000sp delegation for one year?
Would you use it for the GOOD of the Steem blockchain? Would you use it to the benefit of everyone, no matter which part of the world they lived in?
#PowerHouseCreatives (aka @Steemitbloggers) will use the delegation to continue to improve the quality of posts, interaction amongst steemians and offer encouragement to positive and dedicated steem folk!
We are an international team of steemians from all walks of life, with different approaches (and interests) to blogging and steeming... the things we ALL agree on is what we post on Steem MUST be quality content, and that we should interact, comment and support our fellow steemians!
Not only are the @steemitbloggers INTERNATIONAL but they are MULTIPLATFORMED. They use other forms of decentralised and centralised social media to PROMOTE the Steem Blockchain.
We KNOW we enrich the Steem blockchain and we BELIEVE we can do more! MUCH MORE!
But we need your help!
HOW?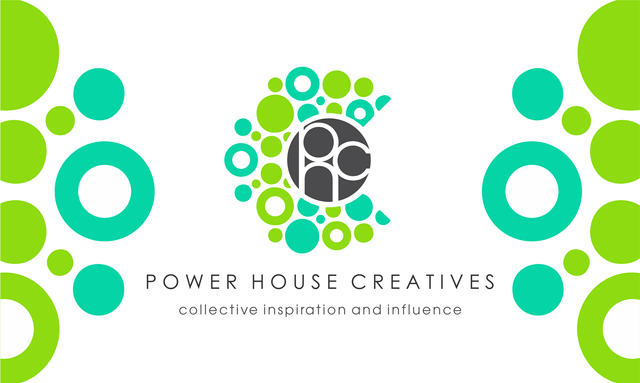 @steemitbloggers won the nomination round for the 10k Steem Power delegation from @theycallmedan - which you can read about HERE.
Now, the REAL race begins and they need your help to WIN!!!
If you support the steem blockchain then please support the @STEEMITBLOGGERS (aka #powerhousecreatives)!
Show them some love with your vote and possibly a resteem of this post to spread the word far and wide!
How to vote?
1 Click the below link.
2 Login to steemconnect
3 Select 'steemitbloggers'
4 And you're done!!
https://dpoll.xyz/detail/@theycallmedan/which-steem-project-should-i-delegate-10k-steempower-to-for-1-year/
THANK YOU TO EVERYONE WHO HAS SUPPORTED THEM IN GETTING THIS FAR!
Let's take it ALL THE WAY for them! And for ALL OF US!