eStream Studios - WoW Legion PvP Gameplay - Testing out the dTube platform. Dtube still may need some uploading to IFPS debugging...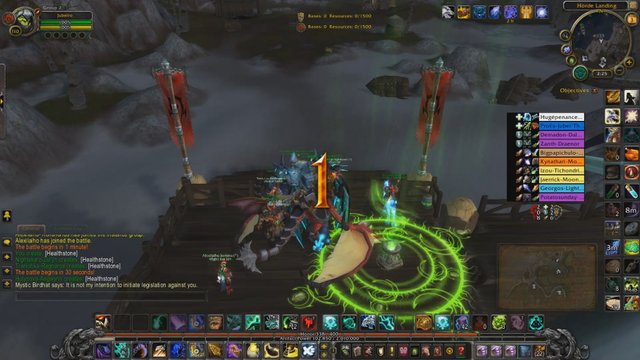 ---
eStream Studios - Fun and entertaining videos! Subscribe today and give us your feedback!
We are a Youtube content creator and regularly upload fun and entertaining WoW Legion PvP gaming videos. Make us your go to channel for all things World of Warcraft PvP!
Follow us on:
Steemit: https://steemit.com/@estream.studios
Twitter: http://www.twitter.com/estream_studios
Facebook: https://www.facebook.com/eStreamStudios/
Instagram: https://www.instagram.com/estream.studios/
Google Plus: https://plus.google.com/u/0/b/116166112233429345915/116166112233429345915
Patreon: https://www.patreon.com/user?u=4700100
Youtube: https://www.youtube.com/c/estreamstudios
WoW Legion PVP Gameplay Level 110 - Arenas and Battlegrounds Games on:
Affliction Warlock
Fury Warrior
Elemental Shaman
Frost Death Knight
Retribution Paladin
Balance Druid
Beast Mastery Hunter
Arcane Mage
Frost Mage
#gaming #wow #pvp #worldofwarcraft #entertainment #youtube #video #estreamstudios #estream #game #wildstar #pve #gameplay #walkthrough #guide #tutorial #legion #stream #blizzard #warlock #affliction #ret #retribution #paladin #balance #druid #warrior #fury #arms #mage #fire #frost #arcane #knight #rogue #hunter #survival #boomkin #shaman #elemental #enhancement #arena #battleground #brawl #arathibasin #arathi #rated #skirmish #dk #starcraft #sc2 #starcraft2 #battleforazeroth #bfa
---
▶️ DTube
▶️ IPFS