Dtube Content Update - Lady Steem is Making a Come Back!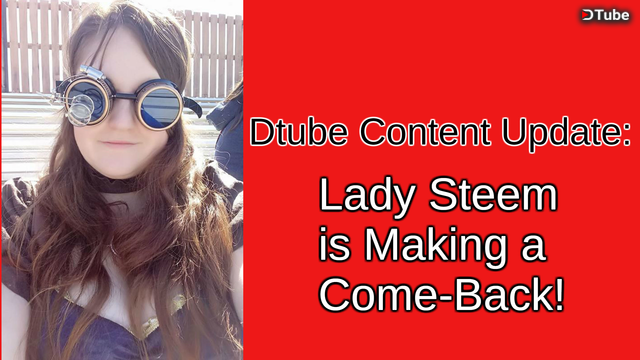 ---
Hey guys!
So I had a great relaxing day with my sis, and we found some amazing thrift store treasures! I love me some half price Goodwill day! I had made a blog post about it, but after thinking about the discord discussion the other day, I decided to do a quick post about what my future role on dtube is going to look like instead.
I have been torn between two different types of projects that I want to work on and think can help bolster dtube's visibility. Of course we have done well in terms of viral-ness, with our musical videos through our non-profit, but I also liked the idea of still maintaining my Lady Steem character and talking to people at large events. I think this is a two fold benefit to this platform because not only will a great video come out of it, but possible recognition at said events of Steemit and dtube combined! How cool would that be!?!
I also want to still continue to make music projects though, so I have decided, why not do both? So that's what I am going to do. Music projects through my non profit and awesome Lady Steem content through my personal account! I am super excited about this, and I hope you are too!
Stay tuned for awesomeness!! :)
~Beth
---
▶️ DTube
▶️ IPFS