Three months after the first fun teaser, Disney has released a fantastic new trailer for 'The Incredibles 2', the next release of the Pixar studio. It will reach theaters on June 27. The film is written and directed by Brad Bird, responsible for the first installment, one of the best superhero films made so far. He is also the author of the wonderful 'The iron giant' and 'Ratatouille'. After triumphing in animation, he wanted to try his luck in real action cinema and obtained two very different experiences: success with 'Mission: Impossible - Ghost Protocol' and the failure with 'Tomorrowland'. This stumble led him back to the animated cinema, and Pixar, where I hope he continues to demonstrate his great talent as a creator. In principle, that Brad Bird returns with a sequel is not the best news, but if he has found a concept attractive enough to go back into the universe of the Incredibles, it is to be assumed that he will conquer us again. And it will be interesting to compare his vision of superheroes 14 years later, when the subgenre has exploded and Marvel has been crowned as the studio that dominates the box office.

Synopsis: In 'The incredible 2', the protagonist is Helen. Bob stays home with Violet and Dash, and is forced to become a "normal" life hero. It is a difficult transition for everyone, and it will be even more so when the family realizes the super powers of the Jack-Jack baby. In addition, a new villain appears plotting a brilliant and dangerous conspiracy. The family and Frozone must find a way to work together again, something quite complicated even though they are all incredible...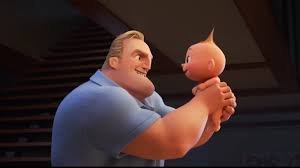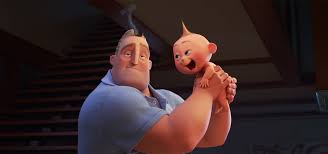 In the original version, Holly Hunter, Craig T. Nelson, Sarah Vowell, Huck Milner and Samuel L. Jackson put the voices to the family protagonist and to Frozone. The great novelties of the cast are Bob Odenkirk, Catherine Keener, Isabella Rossellini, Sophia Bush and Jonathan Banks; Here you can read some details about these new characters. Although it has been more than a decade since we met this family, for the characters the time has passed in a very different way; the sequel continues the story exactly where the previous one left it. By the way, 'The Incredibles' is one of the most acclaimed films of Pixar, however, its collection was 633 million dollars, a high figure but far from the box office that make the greatest hits of the Hollywood animation film.
Sigueme: @barbieprzcdo Vota Comenta Thanks!!!