SPUD8 is coming tommorow and my Participation after Dolphin level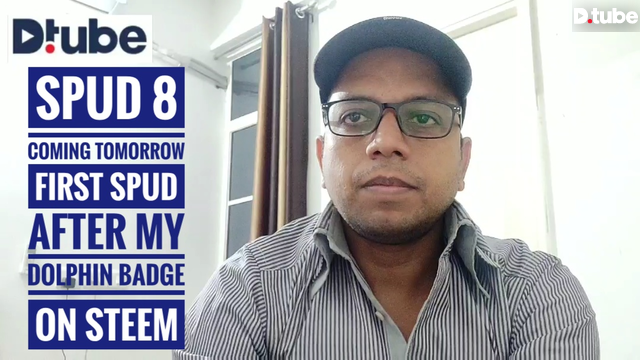 ---
https://www.youtube.com/watch?v=VowH4OxIYOE
Hi Friends
Happy weekend to you.
I am back with another video and in this video I have talked about Steem power up day. SPUD 8 is coming tomorrow and I confirm my participation through this post. I have been part of this great event since the beginning and always powered on this day. I even have been holding my power ups so that I can do with some bigger amount on this day.
Please watch the video and I request you to participate and do the action with any amount that you find okay with. It's a day when many Steemians come together and perform same action.
This event is organised by @streetstyle and @xpilar
There are some rewards as well if you're eligible and please refer below post for the details shared by @streetstyle
If you have any question about it please ask in comments and I will reply at the earliest possible.
Thank you so much.
NewSteem on!
Happy D.tubing

---