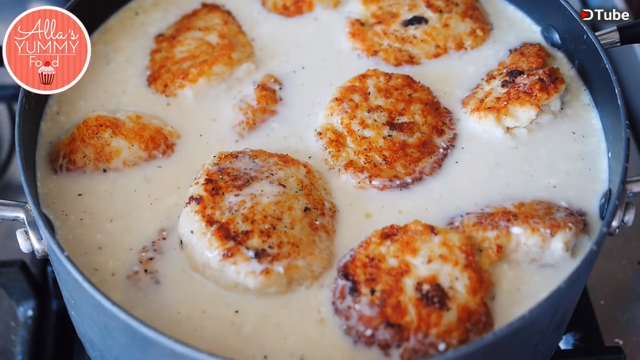 ---
These chicken meatballs are tender, juicy and swimming in a super flavorful creamy sauce that coats each one just so. Tefteli are like the Slavic version of Swedish meatballs. Youll be happy to know these meatballs, are quick and easy to whip up and they were a big hit with the kiddos! They also re-heat really well.
In Russian, these Porcupine Meatballs (Tefteli Ezhiki) are called this way because of the rice that is used in them, that pokes out from the meatballs in little "quills". For me a good meatball is all about the softness and the texture of that rich meat and the way it sort of melts in your mouth. These Russian meatballs are traditionally made with addition of rice which gives them an incredibly soft, rich and juicy texture. And the creamy sauce makes them intensely packed with flavor. These meatballs are going to be the best ones you've ever tried!
They are delicious and freeze so well. We all know it's not easy to come up with delicious healthy meals night after night. So having a freezer packed with delicious home cooked meatballs can be a real life saver.
Ingredients
For the Meatballs:
2 kg of chicken breasts
1.5 cups cooked white rice, cooled to room temp or colder
2 eggs
65 gr OR ½ cup of plain flour
1 large onion
4 garlic cloves
Pinch of salt
Pinch of pepper
For the Sauce:
75 gr butter
75 gr flour
4 cups vegetable stock
150 ml double cream
150 gr of sour cream
1 tsp paprika
1 tsp chilli
Salt and Pepper to taste
Freshly chopped parsley/ dill for garnish
---
Directions
Step 1: In a food processor add onion, garlic and chicken breast and blitz until all chopped. Then add the mixture into a large bowl, add eggs, paprika, salt ,pepper and cooked rice. Mix everything together until all combined.
Step 2 : In a separate bowl add flour and add 1 large tbsp of your wet chicken mixture, and shape the tefteli in your hand covering it in flour.
Step 3 : In a frying pan, add your chicken tefteli and fry in oil for 5 min until brown colour, flip them around, cook them for few more min and set them aside.
Step 4 : In the same pan over medium heat, add butter then whisk in flour and continue mixing until golden in colour. Add vegetable stock and mix it until it becomes thicker. Do it slowly as you mix it, then add all the spices, sour cream and double cream.
Step 5 : Bring sauce to a simmer and add all your meatballs, slow cook them for 2-3 hours on lowest heat, and keep stirring the meatballs. If it becomes too thick, add more water. Serve warm with any garnish that you like! Enjoy!
---
▶️ DTube
▶️ IPFS