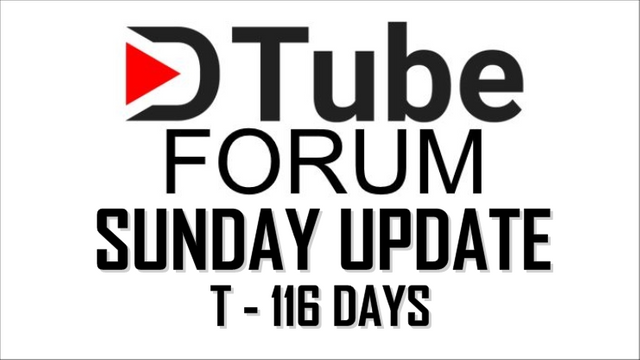 Happy Sunday dear DTube community.
We hope you all had some great, relaxing days this weekend and you could get comfortable with the idea that you will travel to Barcelona in May this year to attend the DTube Forum.
I fact, we have got so many great comments over the last days from great DTubers, who are seriously thinking about booking flights and Airbnb's here for the 3rd weekend of May.
What are we working on right now?
Priority is right now to make the venue fixed so you all can check where to stay close by for the weekend.
For that, we will bring out some recommended neighborhoods here in Barcelona and as well some advises where not to stay.
The DTube Forum needs a theme for 2019. We will present you this one early next week.
Workshops and speakers are important pillows of an event like the DTube Forum and we would like to bring you as soon as possible confirmed information about that.
Today at 6pm we have our weekly voice meeting again on discord.
As we got more intressted memebers in our organzation team over the last week, we will have much more input and work power availbale from today on.
These are the members attending tonights VM:
@tibfox
@artakush
@greencross
@ivansnz
@neopch
@sergiomendes
@hauptmann
Looking forward to our meeting!
The WHO is WHO at the DTube FORUM:
@joythewanderer
@cryptospa
@tibfox
(everyone will appear here who bought the symbolic entry fee)
If you would like to become part of the organization team, please drop us a message in the DTube Forum Discord channel - https://discord.gg/jphkmC4
This project is just possible with the great support of our community. So we want to thank you all for every upvote, resteem, and comment.
If you want to support us even more, please check out the @fundition campaign: https://fundition.io/#!/@dtube.forum/nki4yaz5z

A very BIG THANK YOU! goes out to our sponsors:
@phoenixwinter


@snook


If you want to appear here as a sponsor as well, check out our rewards on @fundition.
From Barcelona with LOVE
@hauptmann