T'was the day before Christmas,
and all through the house,
not a creature was stirring;
except for some devious members of the dStors team that had been plotting the whole time to steal the idea and branch off on their own.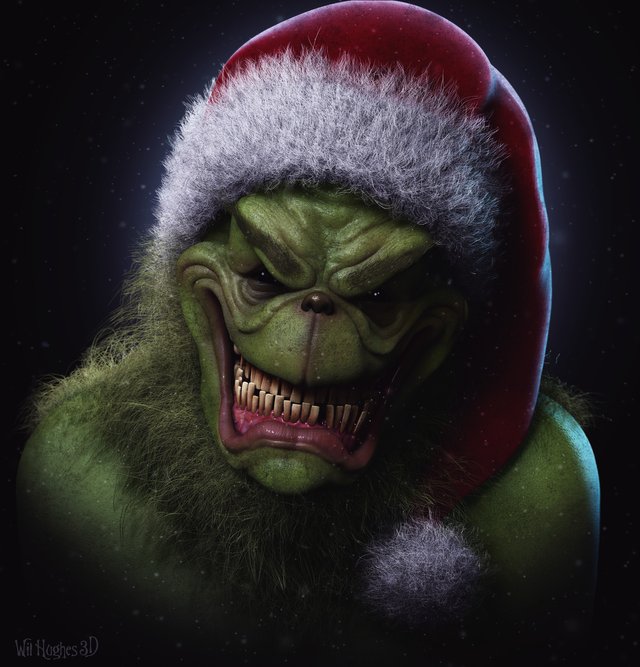 art by Wil Hughes
The Beginning

@kaliju and I have been working on this project for nearly 8 months now. In the months leading up to Steemfest, Kaliju hired a developer that began putting the website together and getting it integrated with the Steem blockchain. A few months ago, prior to Steemfest, I made an official announcement about dStors to the Steemit Community in this post:
Introducing dStors - A new way to utilize your Steem and SBD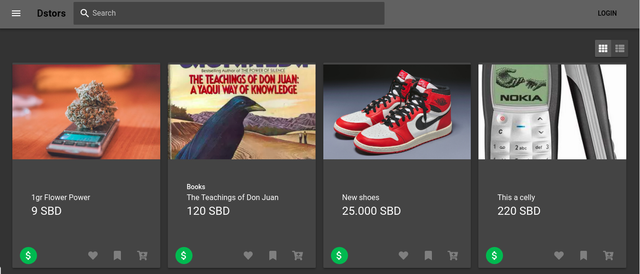 Inside the post was screenshots from the dStors website on how everything was going to look. It was close to becoming a completed and working application for the community. Kaliju also made a post that was more in depth and included our road map, that showed based on our developer's feedback at the time, a bare bones MVP would have been completed by this time.
dStors and how the future of international p2p trade of goods on STEEM is already here.

Peer to peer encrypted chat and full customization of your shop were just some of the features being worked on at the time. Kaliju even had an SMT type of model in mind for the whole platform:
DSC - Decentralized Shopping Coin, the merchant's currency.
DSC is dStors' native Steem-based cryptocurrency issued through the SMT protocol.


You could use DSC to:


Buy products
Advertising*
Invest in a dStor and make passive income*
Get discounts on some dStors
Access premium features that offer more merchant tools
more use cases in production stages
Steemfest

I went to Steemfest with the purpose of promoting dStors and to let everyone in the community know what to expect from us as the project grows. Kaliju would have attended as well, but due to the birth of his new baby, he was not able to go with me.
A few days into Steemfest I was told by Kali that Haejin was going to come on as an "angel investor". Kaliju spoke about that in this post here by saying:
Speaking of actual help from the community, my kind regards and recognition go to Haejin and his ability to see the forest and not just trees - thanks to his selfless contribution, dstors is now able to reward anyone who engages with us and our content starting with our seed 20k sp delegation.
dStors at SteemFest: Roundtable with @derangedvisions and a small update
Looking back now at the angel term it makes me laugh. Haejin doesn't have the "greatest" reputation on the platform, but I, like many of the people attending Steemfest that I let know about his involvement in the project, saw this as an opportunity for him to try and give back to the platform that he consistently uses to self upvote 10 times a day on.
Thus began the working relationship with Haejin.
Steemfest till now

Upon returning from Steemfest, the direction of dStors began to shift away from the original plan. Kaliju and I spoke about it recently on the Words with Witty show with @enginewitty on the Steemit Ramble. As time went on, Kaliju and I were beginning to be phased out more and more due to the fact that money is power in business. Those with the "money" control majority of a companies stake.
Things started to get out of hand when Haejin began answering comments using the dStors account. It started off with him answering things incorrectly, then having to edit the comments or just flat out deleting comments. Then along came @whatsup and her questions and comments that he did not "agree" with. This post by @whatsup was published which ultimately led to the break up of the team (no hard feelings to @whatsup, @inertia or any one else in that comment thread in any way):
A quick little note for all of you delegating to dstors
In the post there is a lot of back and forth between the dstors account and others that are commenting. After some of the team members saw the way that Haejin was commenting using the dStors account, we started to argue about the lack of professionalism that was being shown. So instead of publicly owning up to the fact that he was the one commenting and sign his name to the comments like some of us had suggested, he hopped on to his main account and began doing what he does in situations like that when don't agree with him, flag them and call them names.
Things went from bad to worse as flags continued to fly and names and insults rained down. Meanwhile Kaliju and I were on the sidelines trying to figure out how we were going to clean up after this. As Christmas was within the next couple days, we all decided to take some time to let things settle down. Haejin and Scarlett apparently had other plans over the next few days.
Birth of dCommerce

Christmas Eve I was blessed with the introduction of dCommerce with this post dStors Splits & dCommerce Emerges. To see something you have been a part of for nearly 8 months with someone be stripped away from you by someone is an indescribable feeling.
I have learned quite a lot through this experience. I should have listened to my gut instincts when dealing with someone that is as greedy as Haejin, especially when the majority of the people I know were telling me to be careful with this partnership.
As I step back and look at the complete situation now, it makes me wonder why someone like Haejin would even want to get involved with Kaliju and I and the dStors project, other than for the simple fact that this take over was the end goal all along. He claims to have a successful trading analysis company, but yet spends all of his time on Steemit and while he was with us, even more time was going into dStors.
I would not be surprised if his business is failing and with the low value of Steem right now, he saw dStors as an opportunity to take advantage of two regular guys on the platform trying to do something good for the community. Then take our model for dStors and mold it into his own token model that is essentially a community funded bid bot that he wanted to control.
Where is dStors going from here?

Kaliju and I are going to continue with the project. Despite the backstabbing and deceit, we are going to push forward. We are going to embrace the community, something that we were not able to do before. We are going open source and we want input from the community on how you all want this to work so that it can benefit the Steem Blockchain, not take away from it.
Two original developers, @julianmnst and @aneilpatel, who were there from the early stages, but were forced out for Haejin's developer, are back on the and we will continue to push out updates to the community and we are looking forward to more community involvement as the project moves along.
In closing

The purpose of this post was to let everyone know the dStors side of the story. The community has been getting one side of the story since the split happened and I felt it was necessary to inform everyone of our side. Seeing how the dCommerce team, led by Haejin, is going around on delegators posts and making comments about us and then later deleting the comments, I felt it was necessary to come out against the smear campaign that is going on against Kaliju and I. The main portion of the smear campaign is going on in the KR community because they were the main delegators to dStors. We have been told by members of the KR community what the posts are saying and that there are extensive efforts being made to tarnish our reputations.
For those of you that took the time to read this I want to thank you. I am pretty sure that this post is going to be flagged by our old "partner", because well, that is all he can do to people. The temper tantrums remind me of the little kid on the playground that always threatened to take his ball and go home.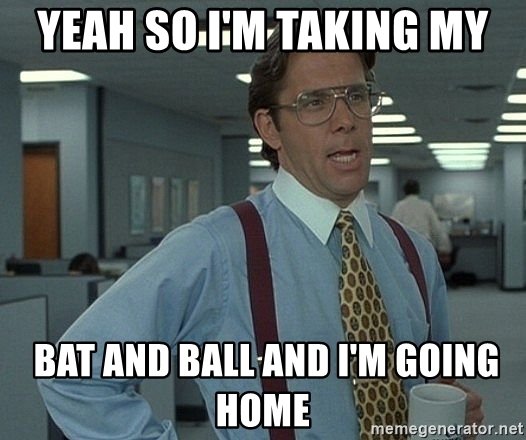 source
At the end of the day, he will continue to be a sad little man that thinks he has some sort of power over the community here, but in actuality he is a nobody that has never contributed to the platform and never will.
---