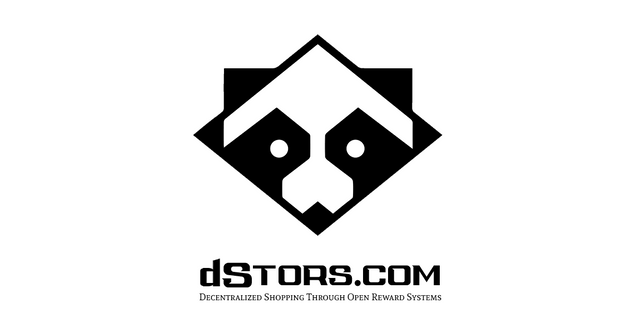 ---
dStors

Decentralized Shopping Through Open Reward Systems



A blockchain-based, censorship resistant, DAS (decentralized autonomous stores)


What is dStors?
dStors is the leading blockchain based marketplace built on the world's fastest, mosts efficient, secure blockchain:
STEEM



Merchants and vendors are offered instant, zero-confirmation cryptocurrency transactions layered with double-spend protection and other ecommerce-friendly functions with the added benefits of crypto rewards distribution per any economic activity on the platform.
You can set up your own decentralized store and thanks to the Steem blockchain's revolutionary DPOS (delegated proof of stake) consensus, start earning even before you start selling!
Taking Steemit from Blogging to Business

Right now on Steemit, many people are using it as a blogging platform or to share their creativity, whether it is their music, photography or artwork. We at dStors want to push this even further and give anyone the ability to become an entrepreneur, where users can manage their own store on the blockchain.
---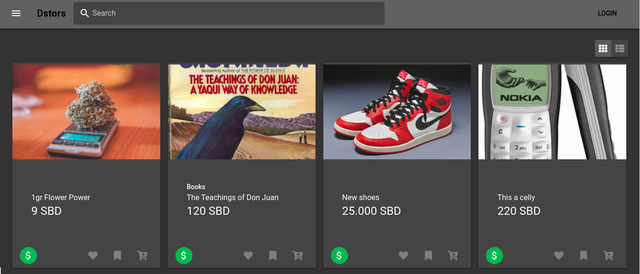 Nightmode on the dStors Wesbite
---
Right now there are people all over the world that are making some amazing things but have a limited audience to where they can sell them. In the poverty stricken countries, a lot of the hand made items that are bought by the tourists are made by people that end up having to sell their items to the shops in the area for pennies on the dollar and then the mark up that those shops sell the items for are ridiculous. With dStors, we will be giving the power back to that person that is making those items and giving them the ability to sell them all over the world for what they are truly worth.
More utility for Steem and SBD

Right now, there isn't many options for one to redeem their Steem or SBD on. With dStors, you will be able to use your Steem and SBD to buy and sell goods from people all over the world. This will increase the value of Steem by showing that there is more utility for it outside of the Steemit platform.
How will it work?

Users will be able to create their personal dStor by logging into dstors.com (still under construction, will be finished VERY soon). Your dstor will be connected to the Steem blockchain via Steemconnect. You will be able to create listings for your items and choose whether or not those listings post to your personal Steemit page, or whether they are posted to the official @dstors wharehouse listing. Your listing will be stored inside of your personal store and is searchable for all of the members of the dStors community for purchase.
The truly amazing thing about dStors is that we will be utilizing the Steemit reward pool to mitigate the shipping costs by distributing the reward pool in a meaningful way. We are hoping to secure some delegation for the project while I am at #steemfest in Poland. With that delegation we are going to "reward" the item listing once there is confirmation that shipping has been initiated. We feel that using the reward pool in this way opens the doors for true peer to peer borderless trade to happen. People across the world have been hindered by the cost of shipping, and this is a thing gives the keys to success for people everywhere to become business owners.
Meet me at Steemfest!

I will be at Steemfest in a few days talking to everyone about @dstors, so make sure that you come and find me. Thanks to @roelandp, I will be hosting a roundtable session where I will be answering all sorts of questions about the dStors project or any other questions you all have for me.

@kaliju, and I, and the rest of the dStors team have been working hard these past few months to bring this to everyone here on Steemit. We are excited to be launching it very soon. This is going to be revolutionary for the Steem blockchain.
The development is being led by @julianmnst and he's done an incredible job so far. We're looking for more interested parties to join our efforts to bring this out to the masses, so please join our discord to get in touch with our team.
If you like what I am doing for the Steem Blockchain, consider voting for my team witness with @c0ff33a. Your support is greatly appreciated.