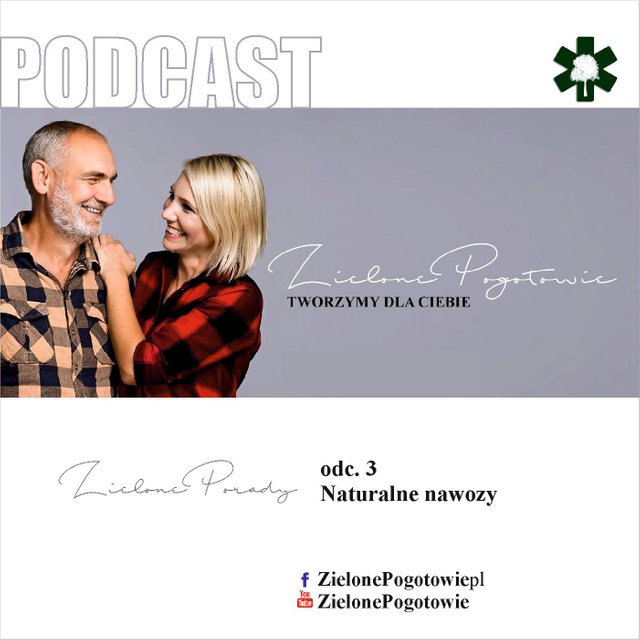 ---
Właściciel przydomowego ogrodu lub małego gospodarstwa może wytworzyć sam, znaczące ilości nawozów naturalnych. Przykłady to: kiszonka z pokrzyw lub kompostownik w którym zbieramy odpady organiczne.
To tylko niektóre sposoby na wytworzenie naturalnego nawozu ze środków własnych i będących w zgodzie z naturą.
Jeżeli chcesz poznać więcej sposobów i wskazówek na to jak zrobić i korzystać z takich nawozów zapraszamy do odsłuchania podcastu. Poznasz doświadczenia nasze i innych słuchaczy czy widzów Zielonego Pogotowia.
Podcast dostępny także na blogu:
https://zielonepogotowie.blog/…/nawozy-naturalne-zielone-p…/
oraz w aplikacji Spreaker:
https://www.spreaker.com/us…/zielonepogotowie/zieloneporady3
Podziel się proszę także swoim sposobem na naturalne nawozy w komentarzu lub na grupie Zielone Inspiracje, którą znajdziesz na Facebook. Jesteśmy bardzo ciekawi Twoich przepisów.
Jeżeli chcesz mieć wpływ na temat kolejnego odcinka i brać aktywnie udział w tworzeniu audycji zapraszamy na wspominaną wyżej grupę. Nagrania odbywają się niemal w każdą środę o 17:00. Temat audycji wybierany jest w weekend.
Pozdrawiamy
Zielone Pogotowie
https://zielonepogotowie.pl/
---
► Listen on DSound
► Listen from source (IPFS)