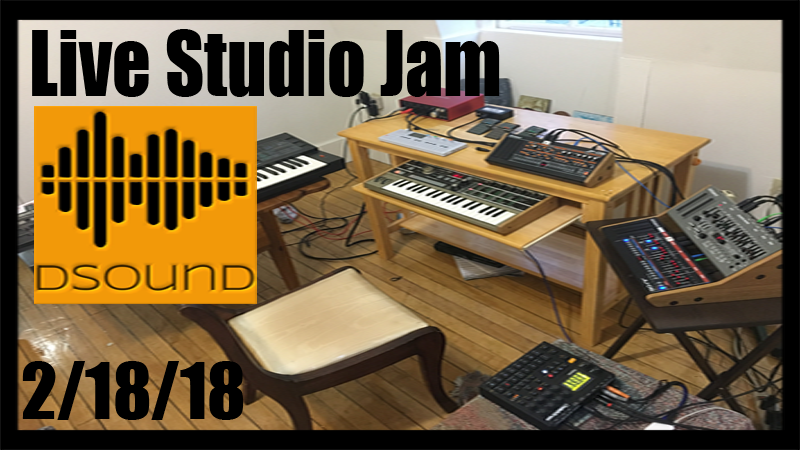 ---

Welcome to my next part of Synthetic Soundscapes, Dsound/Dtube exclusive live synthesizer jam series.
Today my jam really kicks the drums into high gear. I love the results from the Elektron Digitakt. I added heavy reverb on one snare to really life within the drums. The Elektron Digitakt is a powerhouse and has added a lot to my music.
You can see the Dtube live video jam by clicking link below !
d.tube/#!/v/toddjsmith1979/tlwdlcjv

I played the Korg Microkorg live using a custom 80's synth patch. The Microkorg is my workhorse synthesizer, I love the diversity in sound and portability in size. Korg released a synthesizer cheap enough for almost anyone to own but good enough to end up in every song I create.
: PREVIOUS DSOUND JAMS :
Live Studio Jam, 2-12-18
dsound.audio/#!/@toddjsmith1979/live-studio-jam-2-12-18--electronic-soundscape
---
► Listen on DSound
► Listen from source (IPFS)