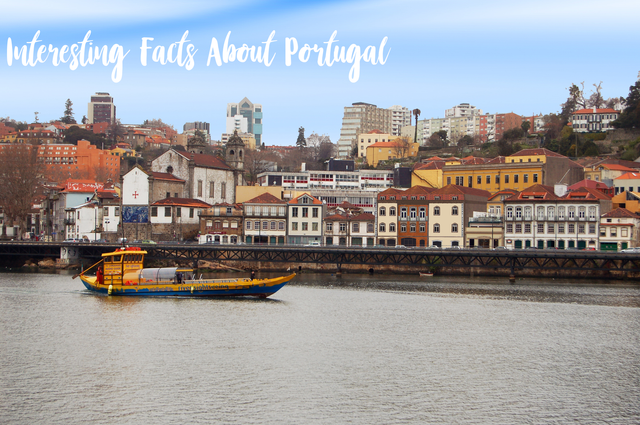 ---
Hi everyone! I'm Carol and this is my seventh post on
@dsound
! I hope you are enjoying my posts about Portugal! My intention with this tag is to show you the importance of Portugal in the World!
Today I will tell you another interesting fact about Portugal!
Port Wine Comes from Portugal
Port Wine is a natural and fortified wine, produced exclusively from grapes from the Demarcated Region of Douro, in the north of Portugal. Régua and Pinhão are the main production centers, but some of the best vineyards are in the more eastern zone.

Douro grapes comes mainly from Régua and Pinhão althought they are stored in the cellars of Vila Nova de Gaia. This alcoholic beverage was known as "Port Wine" from the second half of the 17th century because it was exported to the whole world from Porto.

What makes Port wine different from other wines is the unique climate, fermentation because is not complete and is stopped at an early stage (two to three days after the beginning) by the "aguardente" wine (with about 77º of alcohol). So Port wine is a naturally sweet wine (since the natural sugar of the grapes does not turn completely into alcohol) and stronger than the other wines (between 19 and 22 ° alcohol).

There are three types of Porto Wine: White, Ruby and Tawny.
We have come to the end of another fact about Portugal.
Let's go now to today's question about this beautiful contry:
In which year Lisbon was destroyed by an earthquake?
A – 1800
B – 1575
C – 1755
D – 1775
What you think the answer is?
Tip: Who usually follows my post certainly knows the answer to this question. If you don't know check the previous posts.
The answer to the previous question is: Euro
Congrats to those who answered right!
Hope you have enjoyed my seventh post about Portuguese Interesting Facts.
See in you in the next time!
Have a sweet day :)
Carol
Fact Source: pt.wikipedia.org/wiki/Vinho_do_Porto
Image Source: anteprojectos.com.pt/2017/06/21/hotel-vila-gale-cais-das-pedras
---
► Listen on DSound
► Listen from source (IPFS)