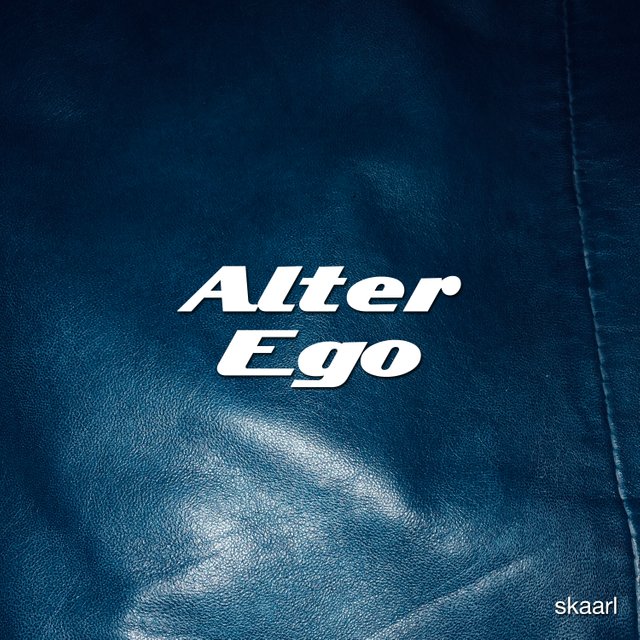 ---
Alter Ego (Original Mix)
Under a former identity, I was a DJ - playing and producing tech house and techno, I just thought I'd turn things around for old times sake and have another trip back into that genre (well not exactly, but sort of) hence the name of this track/release.
This track is for the main part a trip into synthesis for me. Each of the drum kit elements were created via synthesis (which is why there's a bit of roominess going on), as well as the bass, chords, leads, sex, etc. The only samples taken from elsewhere were the vocals, which I just cut up and sequenced in Logic's Ultrabeat.
Alter Ego is a two track single, released in March 2019.
IRSC
QZ5FN1947085
Release date
14 March 2019
If you have trouble listening on dsound you can listen on the following platforms:
Choon: https://choon.co/tracks/0asnr1c7ydc/alter-ego-original-mix/
Musicoin: https://musicoin.org/embedded-player/0xe5cc8bd3310eea706e6669f7a7b0c736df17442c

FOLLOW Skaarl










More about Skaarl:
All types of music appeal to me, particularly the more relaxed genres - chillout, ambient, downtempo, trip hop, jazz, latin, IDM, etc. Usually I will create downtempo electronic tracks, although I go through phases where it gets a bit more upbeat, just whatever I happen to be feeling at the time.
Back after taking time away from releasing music whilst at university. Currently working on several forthcoming releases as well as playing double bass as a session musician.
"Skaarl is not only a great artist but very supportive of others on the platform, top bloke" - The Turtle Project
@theturtleproject
"Skaarl is a Cool Cat and a great musician. He pulls great heavy driving music out of his pocket and slaps you. Soft at 1st. His track 'I Fear The Robots' with Juxta says it all." - wav-Dr.
@wav-dr
"Skaarl has affectionately acquired various nicknames in the first couple of months in EMA but the main ones we refer to him as are "Trouser Man", "Señor Trouser Man" and "Don Skaarlioni"! We're surprised he doesn't mention this in his bio below but we'll leave it up to the man himself to tell you more!" - EMA
@emalliance (steemit)
This post was generated for free from


---
► Listen on DSound
► Listen from source (IPFS)