Vampire Weekend - Young Lion (Mindseye Remix)
Hey guys! Here's the another entry in the series of 'unofficial' remixes I've created in the past years . This time, it's a re-work of a song by a band that has always fascinated me: Vampire Weekend.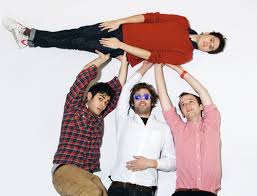 source
The song I remixed is 'Young Lion', the closing track of Vampire Weekend's album Modern Vampires of the City. This is a calm and fairly melancholic track, that I sampled, flipped and added some chill drum patterns to. The result is a track that, in my humble opinion, doesn't sound anything like other tracks I've created in the past years. The remix has been very popular on SoundCloud (I have recently taken it down from there). I hope you guys enjoy it too! Listen below!