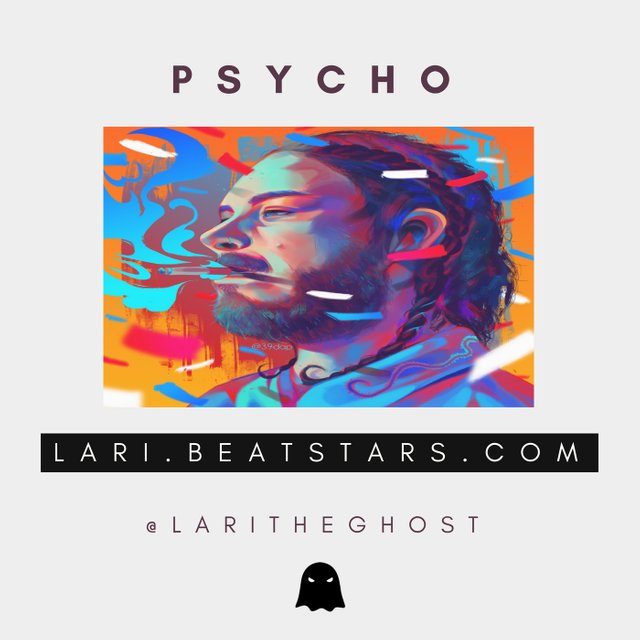 ---
LARI // Psycho . BPM 130 .
What's going on everybody, it's your favorite ghost LARI. .
It's summer time! the weather is hot so I decided to make something wavy!
This track is inspired by Post Malone
Follow me @laritheghost on Instagram
I am currently working on a 7 Track EP @bigbagbenji so stay tuned!
I got loads of music tutorials and other music related contents coming out!
Let me know what you guys think in the comment down below!
Like, Comment and Resteem.
ENJOY!
Instagram - @laritheghost
Website - lari.beatstars.com
If you want to collab or purchase my beat lease, contact me at laritheghost@gmail.com
---
► Listen on DSound
► Listen from source (IPFS)