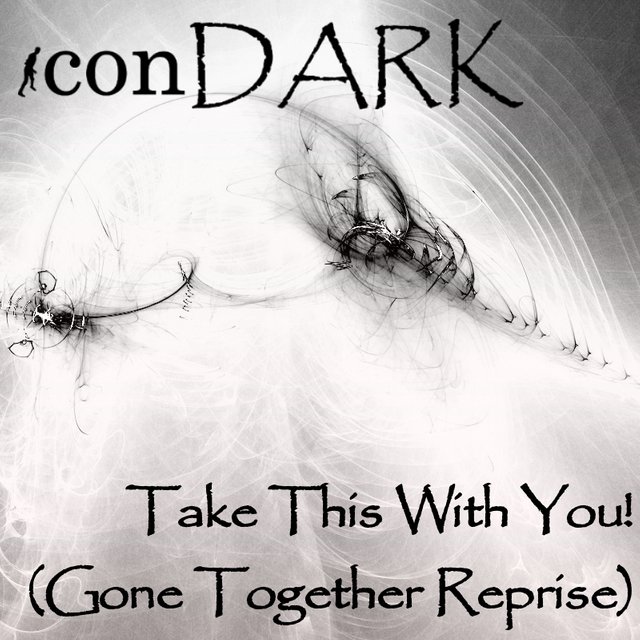 ---
Genre: Breakbeat
This song is quite literally an experiment in applied laziness. I wanted to do something more beat-driven and uptempo, but I didn't necessarily want to start over from scratch with new chords, etc.
Hey! Why not remix one of my previous songs!
I took some of the leftovers from Gone Together and reworked them into something more energetic. Same chords, same melody... more awesome?
While not my best song, I think it turned out okay This was an experiment that I would later repeat with 1.AM.NOT.HUMAN becoming ST1LL.N0T.HUMAN, and the breakbeat remix of Return to the Kirkyard.
Compare it to the original song here: https://choon.co/tracks/0xyesbezfs4/gone-together/
If you have trouble listening on dsound you can listen on the following platforms:
Choon: https://choon.co/tracks/2zp43ebhsi/take-this-with-you-gone-together-reprise
Musicoin: https://musicoin.org/embedded-player/0x7617bf9d13f8d61218dd300e8d4b4b0124fcac18

Appears on:
FOLLOW iconDARK










More about iconDARK:
I like what I like; I make what I make.
My electronic instrumentals range from eerie dark ambient to rock-influenced electronica to bass-heavy breakbeat. I refuse to limit myself to just one subgenre. The one unifying thread throughout my work stems from my lifelong love of imaginative fiction, horror movies, and tales of the paranormal… all of which make their way into the titles and themes of my music.
This post was generated for free from


---
► Listen on DSound
► Listen from source (IPFS)