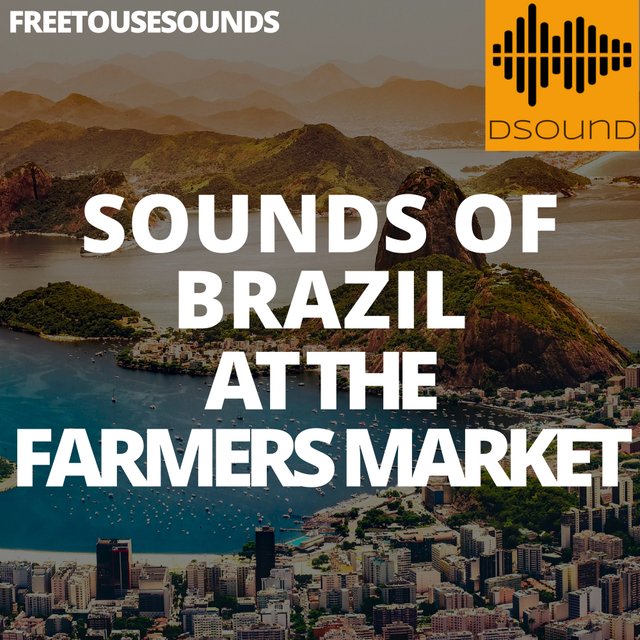 ---
[LISTEN TO 8 MINUTES OF AUTHENTIC FARMERS MARKET SOUND ON DSOUND!](
https://dsound.audio/#!/@freetousesounds/sounds-of-brazil-at-rio-de-janeiros-farmers-market-license-free--royalty-free-download-at-dsound
)
Hi Guys! Have you been to Brazil yet? No? Then I invite you to walk with me around the at the Rua Ronald de Carvalho Farmers Market!
This Farmers Market is huge and super crowded with locals and not so many tourists!
In the recording, while walking around with recorder you can listen to one man who presents his products by talking super loud about it!
Also, you can listen to so many other authentic sounds like people chatting in Portuguese with Brazilian Accent or a group of kids playing soccer in the background.
What I really love about this recording is that we finally have a variety of different languages and Brazilian Portuguese is very different from the European Portuguese.
After five minutes we get some rain and the vendors start covering the shops with rain and wind protection!
It is a really nice sound when the rain tingles on the plastic.
In the beginning of the recording, you can listen to a sound of a really pretty bird but the story is kind of sad because he/she lives in a small cage in a public parking garage. I included the bird sound at the end of the recording again. But only the bird sound! You can easily cut out this part if you think about only using the bird sound!
Also, you don't need expensive equipment for recordings like this! We just justed the Zoom H1 for this recording and it still sounds great and for background ambient, it's just amazing!
I made this version for @DSound user of course license-free and royalty-free available and I hope you enjoy the sound and you can use it for your production!
---
► Listen on DSound
► Listen from source (IPFS)