New Royalty Steemit Sound Effect! Mechanical Sound Recording Inside a 1903 Lighthouse from Vietnam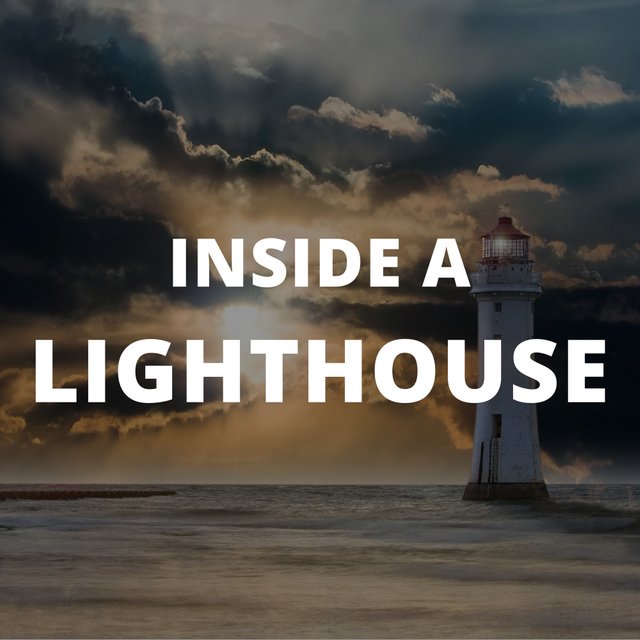 ---
Hi Guys! I am so excited to give away my new sound to the
@dsound
community!
I am in Vietnam right now and I went up to Son Tra. What is a beautiful Peninsula next to Da Nang. The bike ride is just gorgeous all along the coast and then up and down in the jungles. If you are lucky you can see monkey jumping from tree to tree.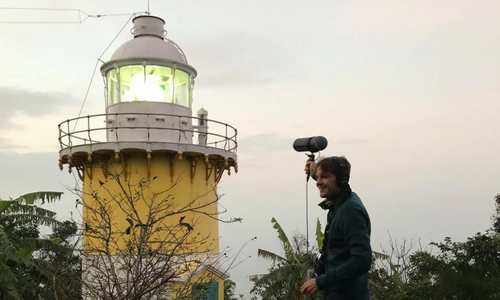 My destination was this incredible lighthouse and every evening around 6 pm they turn it on. Nothing is automated. A family lives on the areal and takes care of the land and the lighthouse.
I asked if I can record the sound of the machine inside and they let me do it and I was so pumped about it. I went up the stairs and took the ladder.
Let me tell you that I contacted after recording the Worldwide Lighthouse Organisation (Yes, that really is not a joke) and ask about the possible age of.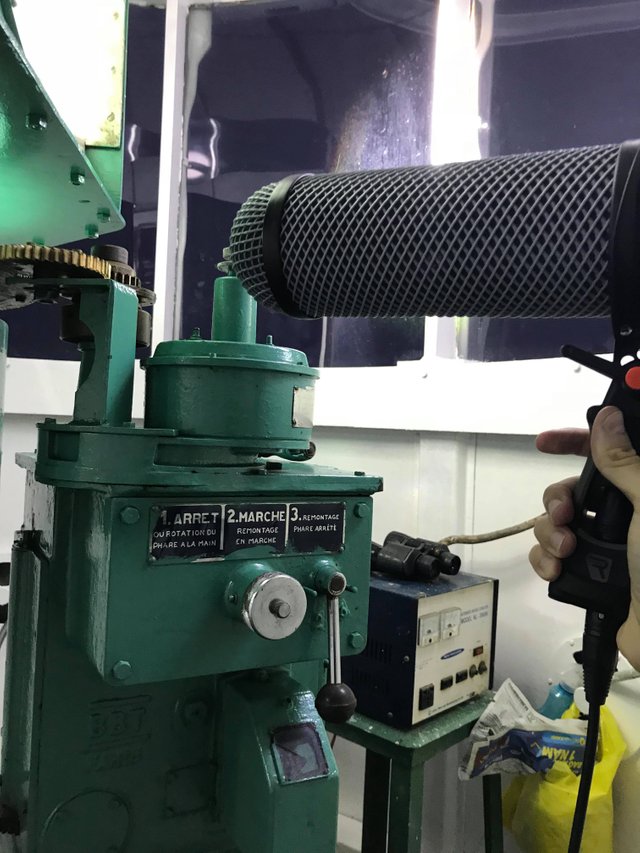 The lighthouse was built by a company called BBT Paris or better knows as Barbier, Benard & Turenne in 1903. The company itself was founded in 1862 but sadly dissolved in 1982. If I correctly understood is the machine from the same year so we have a machine sound that is already 115 years old and is still working. Many buildings from the French got destroyed by the Vietnamese and I am glad that the lighthouse is still around. Recording this sound is recording history and I archive it like a museum and you Guys can use the sound and make it immortal.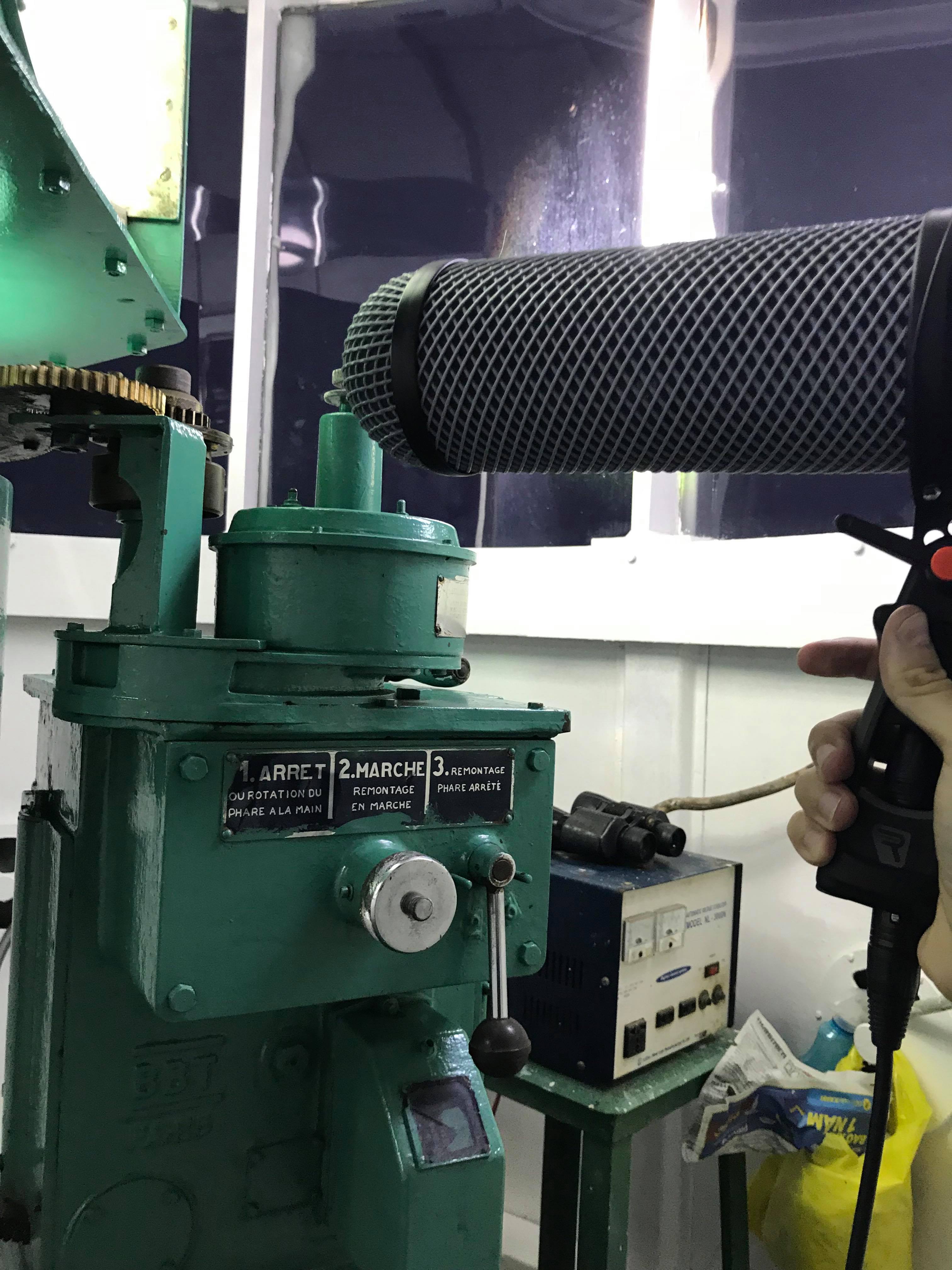 If you are a game developer, music maker, sound designer or a filmmaker you will love this sound because you can make so much out of it. Using it for a horror movie or as a drum part are only two examples but you know that the possibilities are unlimited.
About the recording!
I recorded the sound with my Rode NTG4+ and the Zoom H6 and I used the Rycote Blimp but there was no wind so I took off the shield.
If you listen to the DSound Version I already created a nice version out of it but if you want to do your own think than please head over to my website.
Orignial source: freetousesounds.com/recording-sound-inside-a-lighthouse-from-1903-son-tra-da-nang-vietnam
You can download the uncompressed original version.
Everything is recorded in 96/24.
All my sounds are royalty free and under Creative Commons CCBY but don't worry you also don't need to give me credit if you don't want to. You Guys are already super supportive on Steemit.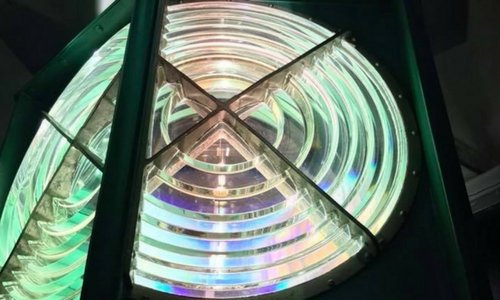 I really hope you enjoy this unique sound and you can use it for your next project! I hope @prc you too ;)
Until the next sound and greetings from Vietnam
Marcel
---
► Listen on DSound
► Listen from source (IPFS)