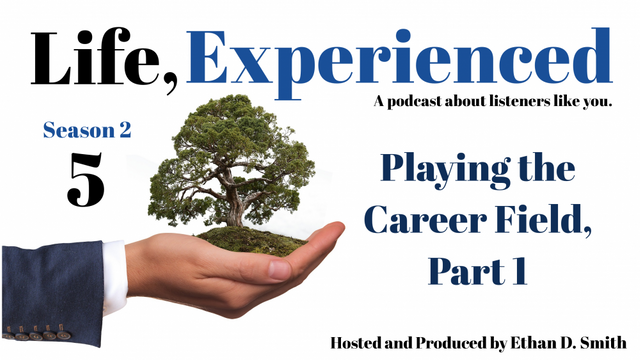 ---
Life, Experienced is a podcast that showcases the unique life experiences of its guests. Hosted and produced by Ethan D. Smith, each episode features an interview with a person who has a unique or interesting story to tell.
Kevin and Robyn Jones of Joba Design Group discuss how they met, Robyn's run for Virginia Tech class president, and what it was like managing Kevin's career in the NFL as a running back.
For more information on Joba Design, visit their website! https://jobadesigngroup.com
This podcast is available for download wherever you get your podcasts. Visit lifeexperienced.org to listen and subscribe with your preferred podcast service.
Alternatively, you can download the mp3 version here: https://ethandsmith.com/wp-content/uploads/2019/03/Life-Experienced-S2E5-entire.mp3
If you'd like to support this podcast, consider becoming my patron on Patreon: https://patreon.com/ethandsmith. Tiers start at just $1/month!
If you have a story to tell or know someone who might be a good guest for the show, comment below or find me on Twitter. https://twitter.com/ethandsmith.
Music used in this podcast is composed by Lee Rosevere and used under a Creative Commons Attribution 4.0 License: https://creativecommons.org/licenses/by/4.0
Visit FreeMusicArchive.org for more information.
---
► Listen on DSound
► Listen from source (IPFS)