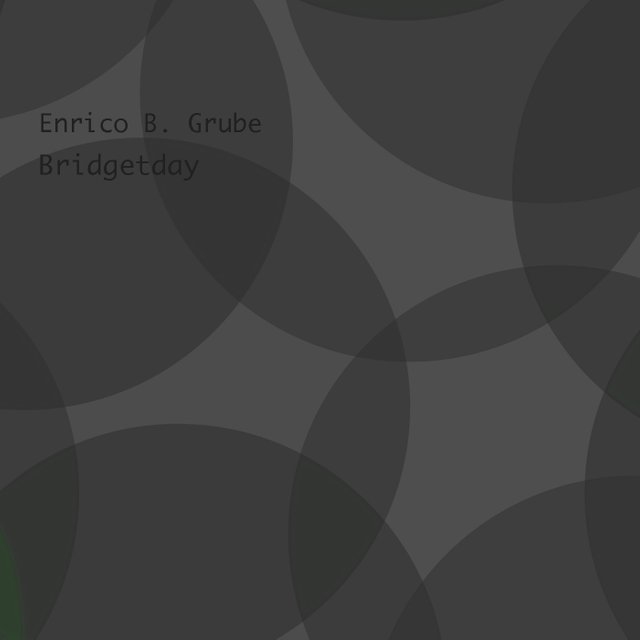 ---
Hello Dsound and Steemians, Today I used the time to test the Deluge from Synthstrom for its Looper qualities. I used the Deepmind12 as synthesizer source and gradually recorded some melodies and pads on the Deluge. So for each sound I used a new track for recording. The deepmind was defined as the oscillator input in the Deluge. The whole thing was once a test that should show me how functional the whole thing is. Last but not least I recorded some beats live and didn't syncronize them to keep the human feeling. The work was quite intuitive and everything worked quite well. I recorded the result in Ableton Live and I didn't miss the chance to add some playful elements to the live recording.
produced by Enrico B. Grube
bushradio
Hallo Dsound und Steemians, Heute habe ich die Zeit genutzt um den Deluge von Synthstrom mal in Bezug auf seine Looper-Qualitäten zu testen. Dafür habe ich den Deepmind12 als Synthesizerquelle verwendet und mit diesem nach und nach einige Melodien und Pads auf dem Deluge aufgenommen. Für jeden Klang habe ich also eine neue Spur zur Aufnahme verwendet. Der Deepmind 12 wurde als Oscillatorinput im Deluge definiert. Das ganze war mal ein Test, der mir zeigen sollte wie funktional das ganze ist. Zu guter letzt habe ich noch ein paar Beats live eingespielt und diese nicht syncronisiert, damit das Human-feeling bestehen bleibt. Das arbeiten gestaltete sich recht intuitiv und alles funktionierte ziemlich gut. Das Ergebnis habe ich dann in Ableton Live aufgenommen und ich habe es mir nicht nehmen lassen, ein paar spielerische Elemente bei der Liveaufnahme einzufügen.
produziert von Enrico B. Grube
bushradio
---
► Listen on DSound
► Listen from source (IPFS)