STEEM Geek Podcast Episode #161 - Netflix Reviews | Castlevania Season 2 Review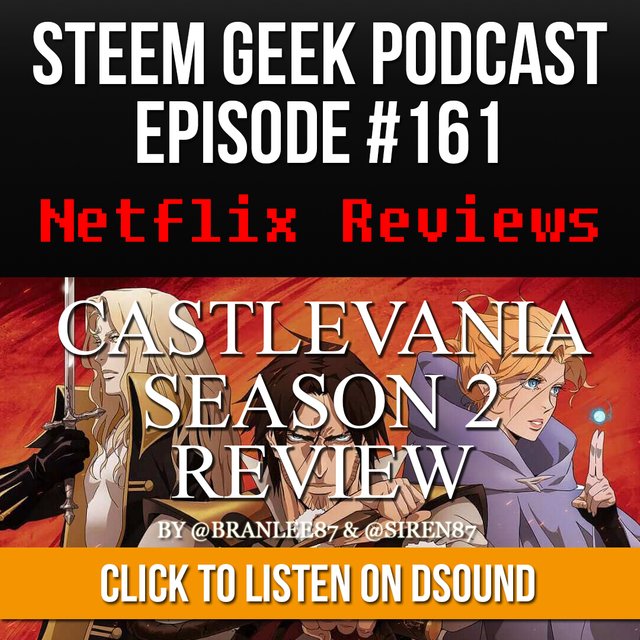 ---
Hey, guys!
Netflix Reviews are podcast episodes where @siren87 and I watch and review content from Netflix. It can be either a movie or a series but it must be a Netflix original.
In this episode, @siren87 and I discuss and review the 2nd season of the critical acclaimed Netflix animation series that's based of the classic game itself, Castlevania, season 2! I'm not a fan of the Castlevania games. It's not that I don't like them but rather that I have never had a chance to play them in my youth. So it says a lot about the Netflix series, that was produced by Adi Shankar, for me and @siren87 to really enjoy it. So without further ado, here's what we particularly enjoyed about season 2. Oh and if you have not watched season 1, we suggest that you start from there and make your way through season 2 as each episode is so bite sized and easy to consume!
Hope you enjoy this episode!
Thanks for listening!
---
► Listen on DSound
► Listen from source (IPFS)