STEEM Geek Podcast Episode#71 - Netflix Mondays | Black Mirror S02E02 - White Bear Review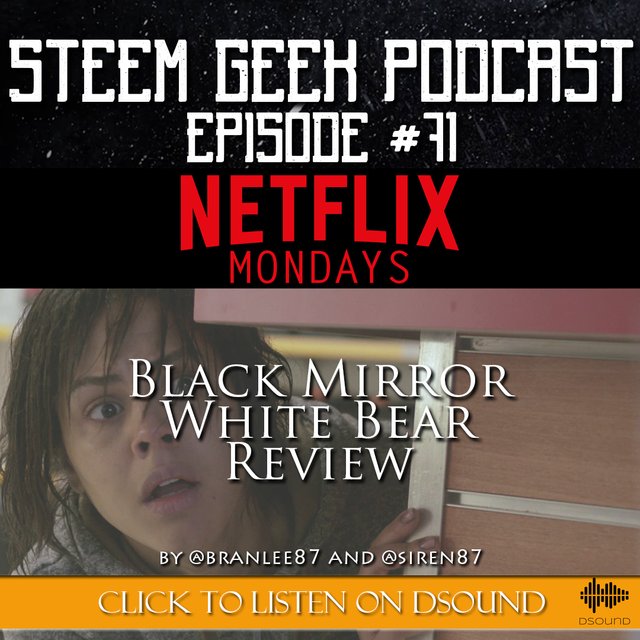 ---
Hey, guys!
@siren87 and I watched the second episode of Black Mirror Season 2 today. I must say, this one is pretty disturbing. Gave us a great sense of dread and anxiety as well as discomfort. And I suppose that's why we continue to watch Black Mirror. For being as provocative as it is. And they really did an excellent job with White Bear as we found ourselves feeling really disturbed and deeply conflicted about the whole episode as the end credits started rolling.
Hope you enjoy this episode!
Thanks for listening!
---
Want to start your own podcast show like us?
Or maybe you're a music producer and create your own sick remixes?
Start uploading your awesome content on @dsound for free and join the @dsound community on discord today!
---
Soundcloud Link
---
STEEM Geek Podcast
---

---
@branlee87 SUCKS at
---
BranLee Vlogs!
---
Movie Reviews by @branlee87
---
► Listen on DSound
► Listen from source (IPFS)