La Familia was a group of hackers and bitcoin miners that got rekt by the bear market and the Venezuelan government. First, they took down a couple of our facilities, seizing all the miners which they later used to mine for themselves. Those greedy and corrupt bastards.... After a month or so, since they first started taking our miners, they proceeded to arrest us, one by one. Consequently, we had to shut down the entire mining operation as we couldn't keep losing hardware and had to make up cash to pay legal expenses and that is exactly when bitcoin started crashing. Unable to afford lawyers, we were facing an unfair trial and up to 30 years in jail, being labeled as terrorists and enemies of the country.
We already lost all hope when one day, we got a surprise visit from El Patrón. He made us an offer we couldn't refuse. He promised to bail us out under one condition, which was that we modernize his empire through the usage of blockchain technology. First, we had to set up, run and maintain what soon became the most powerful mining facility in the entire world and then we made him a privacy coin to ensure fast, efficient and anonymous transactions.
The rest is history.
Mission
Apart from eliminating other cartels out of the game, one of our current goals is to take down the Venezuelan government which ruined our business and our country, to get revenge and ensure wealth and prosperity for all of its citizens. We will pulverize any opposing cartel that crosses paths with La Familia and make allies with those cartels which agree on a partnership that assures mutual benefits. DWC is one of them. They are our first and most loyal allies.
Any other cartel leader is free to contact El Patrón and express their desire to become allies of La Familia. He will consider your offer and make what he thinks is the best decision for our cartel.
Benefits of being a member of La Familia
Free protection for our members (we are here for one another, assuring best profits for each other while taking out anyone who stands in our way)
You will ever be attacked by members of La Familia members (27 and counting) nor will you be attacked by allied cartels (greatly advancing your edge in the game and securing your resources)
Bonus features which wont be disclosed in this post so that other cartels don't copy our game!
What we expect from our cartel members
Loyalty (no snitching - snitches get stitches)
Readiness to stand behind and fight by the side of any of our cartel members
Help in recruiting new members
Being ready to do whatever it takes to acquire best profits for our cartel and all of our members
Helping newcomers make a name for themselves
Taking good care of La Familia
Occasional donations to ensure steady growth of La Familia and its members
Donations made to the cartel will be used to fund its growth and assure mutual benefits for all of its members.
NOTE: Neither El Patrón nor anyone else for that matter will take any funds from La Familia. Our cartel doesn't take any profits but rather ensures that its members make the best profits for themselves.
How to join La Familia
Contact El Patrón or any other La Familia member on discord or leave a comment on this post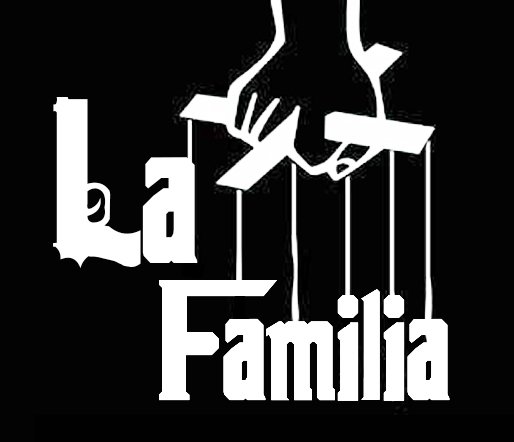 What are you waiting for?