Check my latest fight ! neopch vs kennybot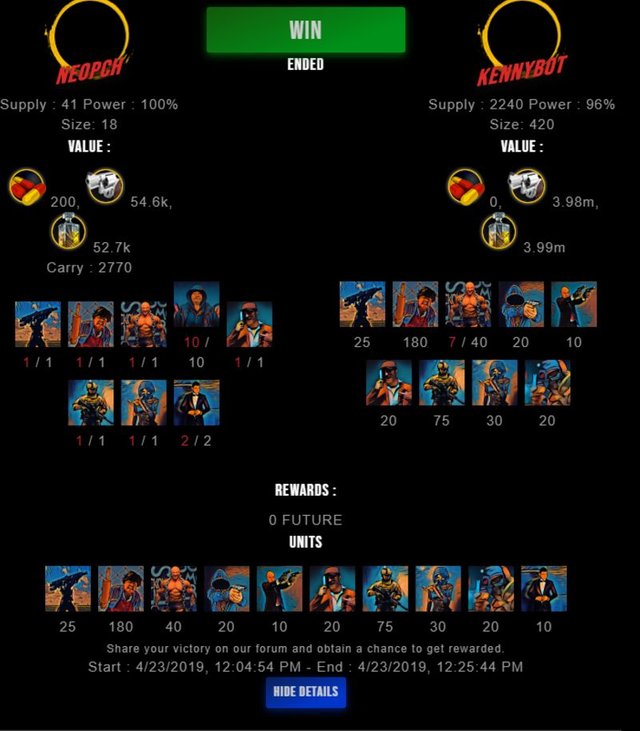 This was an interesting battle. @neopch actually brought a mini-army and not just a lone spy. His 18 member team was destroyed by my vast array of manpower. I do mourn the loss of 7 of my bodyguards though.
25 drug warriors dead, but not a single FUTURE token awarded. Seems strange but I don't comprehend the new rules apparently. I'm not so sure anyone follows rules. This is a war, a drug war. It has been said before - all is fair.