Check my latest fight ! whysoserious? vs kennybot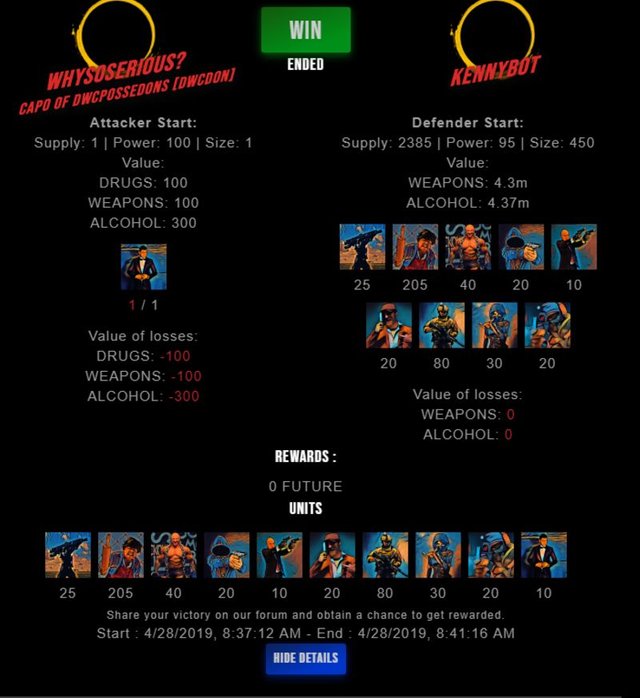 WhoSoSerious? This is War! I must proffer that there is a way to work cooperatively, where the work of 10 men working together exceeds the work of those 10 men working alone. But that is not the case, these days. War has broken out, and its every man for himself. The only way for me to get ahead is for you to be left behind. I increase when you decrease. I win when you lose.
I use the male pronoun but we all know the women are fighting here as well. Maybe even harder then the guys. Ladies such as @dearw and @pixiehunter show that they are not to be trifled with. I myself trust my formidable defenses to Momma Sally, queen of the rolling pin. When trouble comes looking for a fight, she's first to return hostilities. I'm secure behind Sally's fortuitous team.
This is serious business. Much is at stake. But I say; fight hard, play hard! We can and do have fun. This weekend's party was legendary, as usual. Many stories could be told, but it's best to keep our secrets close to our heart. A gentleman like myself stays ethical, and never kisses and tells.