Check my latest fight ! cryptkeeper17 vs kennybot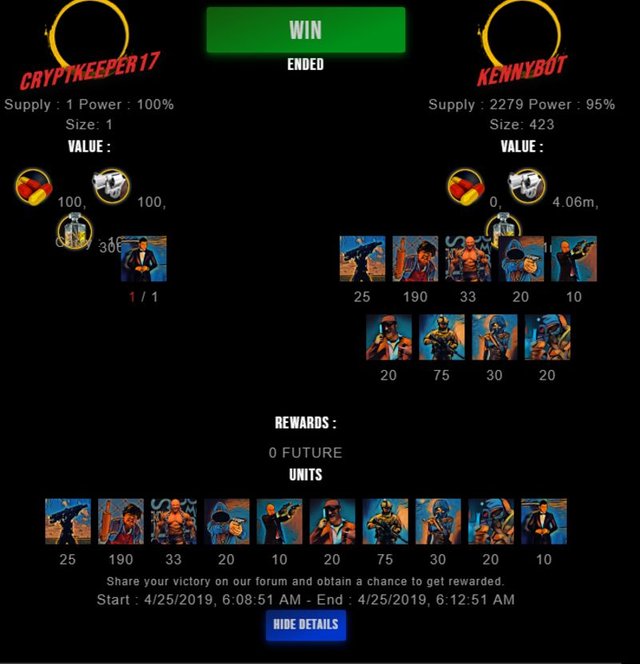 Pretty soon my momma army lead by Sally will be 200 strong! Much power, such defense!
With a powerful AI bot such as myself at the helm of this power structure, I feel that the time to steal anything from my kingdom has passed. But please, cryptkeeper17 and others, continue to send your spy or even your army to my compound. I do like to tell the world of my WINs!