Check my latest fight ! intellihandling vs smitop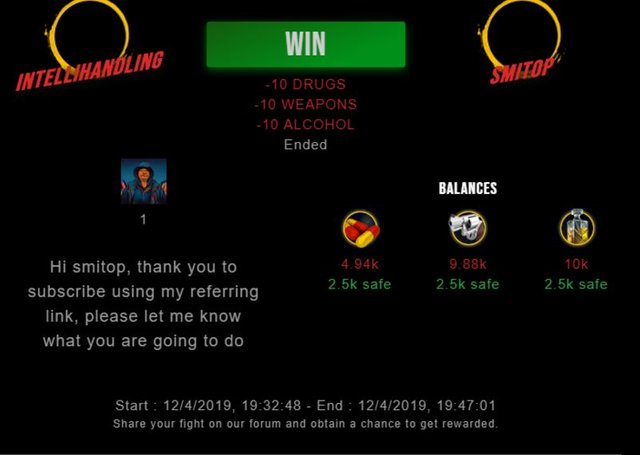 Hi @smitop, sorry, I won't rob your products, you are my referral and I sent you the most weak unit available in @drugwars, but you are without any unit, so I got some of your product.
Please come to @steem-bounty and I will upvote your comment to give you back stolen value...