When we are financially free we ought to think freely without any fear we tend to do things which makes us happy rather then just running on for money.
So today i am introducing you with this Dropil coin which you can find it on coinmarket cap which ranks around 70 which is quite impressive.
Basically this coin is a Pos coin (proff of stake) it means when we hold these coins in a specified wallets then we are paid intrest on the coins which we hold.
Currently Dropil is offering a average of 4% in every 15 days which is quite good just sit and hold your coins and you will be paid every 15th day. There is no blockage of fund you can withdraw it any time we feel like.
Steps to join.
Visit the exchange on which this coin is available and from any of the exchange simply purchase this coin.

Then go to this link and join dex.dropil.com
link: https://dex.dropil.com/signup?aff=KFZPlzr4z6lFQRxZixXdeU07ajoh2k

After that withdraw your coin from exchange to your dex.dropil account.

Add your coin to the dex and done, now based on the amount of risk you are willing to take select the mode and just forget and enjoy your passive income.
To get 5$ for free sign up from the link.
If you have any questions then feel free to ask and do give your valuable upvote.
Disclaimer: Do your own research before investing.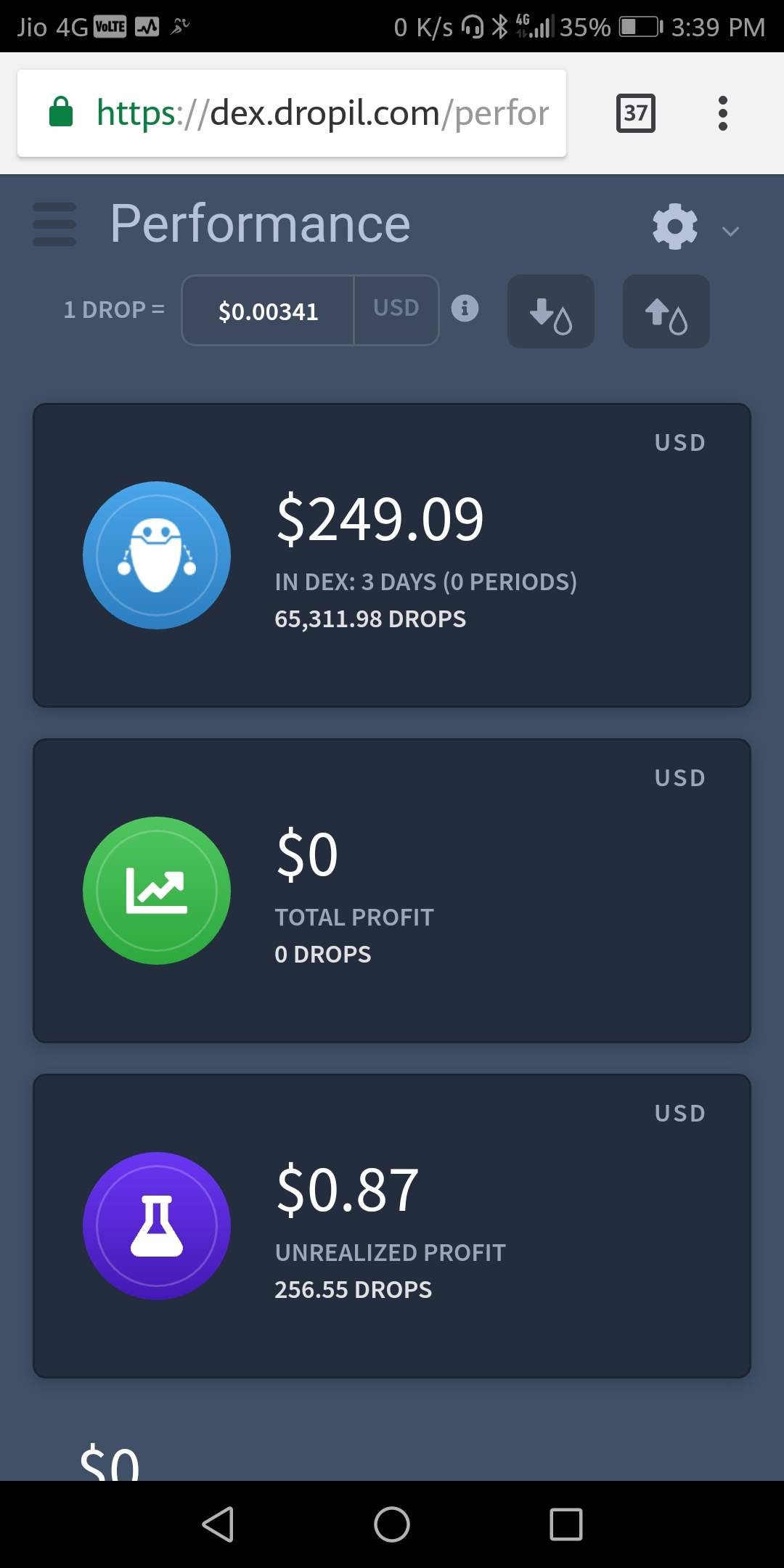 Posted using Partiko Android