Morning All,
I slept like a baby last night. It was amazing and I feel so good this morning. I got up early, did my bodyweight exercises and done two loads of washing! Now I'm here to tell you all about my dreams from last night.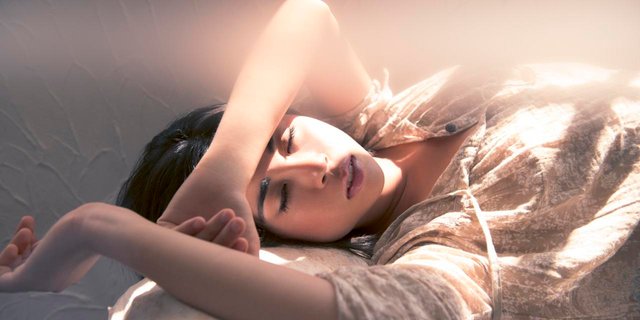 Tuesday 13th February 2018
I dreamed I was line dancing to 90's music. I was with a few members from the TV show Saved by the Bell. Jessie was there wearing white hot pants and a white crop top. She wore over that a white lacy catsuit with beige cowboy boots. I was wearing mini denim shorts and a red gingham blouse that had a knot at the bottom revealing my belly button. I was also wearing cowboy boots. All the people who were there were standing in line facing the audience. Then we were dancing to B Witched - C'est La Vie!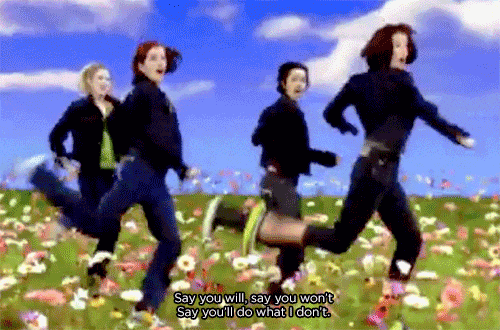 I dreamed I was reading a book this couple had designed for kids. It was a book where you had to wear special glasses to reveal the drawings. The glasses were like those old cardboard 3D ones. When you looked through them, all the words and drawings turned into orange and green ink. Then I saw an advert and the books were being made into a drama series. There was going to be 7 episodes.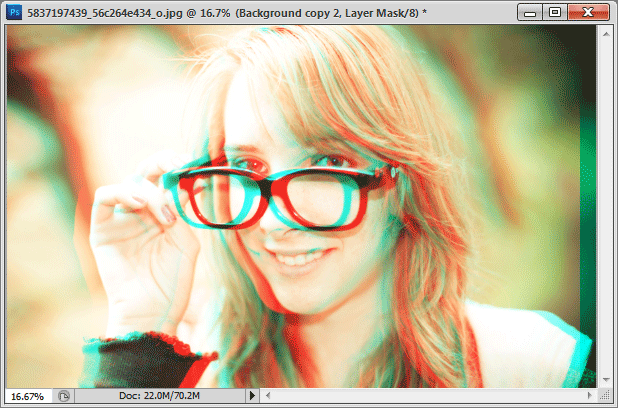 Finally I dreamed about The Jeremy Kyle Show. There was a lady who was middle aged. She had long, curly, dark brown hair. She was wearing a jumpsuit that had America splashed all over it. There was a man with longish grey hair and he accused the woman of cheating on him. He said the woman had been sleeping with the other man whilst her kids were in the same room and 'doing it' in plain view of them.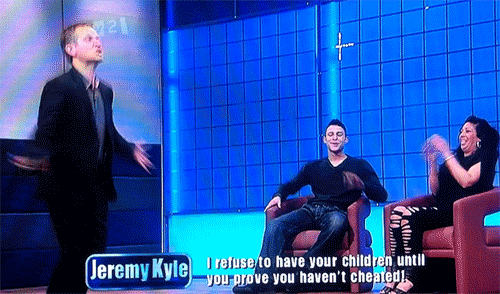 Some funny things went on in my dreams from last night. I used to love Saved by the Bell. I don't know what the 90's theme was all about. Maybe because I realise now the 90's were the best years of my life. I wish there was another song I was line dancing to. I hate B Witched with a passion. They get on my nerves! I've never done line dancing before so I wonder what that means? The book and glasses was weird. I think it might have something to do with the 90's theme. I do remember getting magazines that had the cardboard 3d glasses and you were to look through them to reveal the pictures. I have no idea what the books were about though so I couldn't tell you what the drama series was about. I do have a feeling it was a murder mystery though. As for the Jeremy Kyle show. I wouldn't expect anything less with all the misfits that go on that programme. I don't know why I dreamed about it though. I think I was more surprised that the guests had teeth rather than the woman sleeping around in front of her kids!
If you enjoyed this dream, why not read my diary.
Dream Diary
February
11/2/18 | 10/2/18 | 9/2/18 | 8/2/18 | 7/2/18 | 6/11/18 | 5/2/18 | 4/2/18 - Part 2 | 4/2/18 - Part 1 | 2/2/18 | 1/2/18 - Part 2 | 1/2/18 - Part 1
January
30/1/18 | 29/1/18 | 28/1/18 - Part 2 | 28/1/18 - Part 1 | 26/1/18 | 25/1/18 | 24/1/18 | 23/1/18 | 22/1/18 | 21/1/18 | 20/1/18 | 19/1/18 | 18/1/18 - Part 2 | 18/1/18 - Part 1 | 17/1/18 | 16/1/18 - Part 2 | 16/1/18 - Part 1 | 15/1/18 | Weird Dream 4 Years Ago | 14/1/18 | 13/1/18 - Part 2 | 13/1/18 - Part 1 | 12/1/18 - Part 2 | 12/1/18 - Part 1 | 11/1/18 - Part 2 | 11/1/18 - Part 1 | 10/1/18 | 9/1/18 - Part 2 | 9/1/18 - Part 1 | 8/1/18 | 7/1/18 | 6/1/18 | 5/1/18 | 4/1/18 - Part 2 | 4/1/18 - Part 1 | 3/1/18 | 2/1/18 - Part 2 | 2/1/18 - Part 1 | Weird Dream 4 Years Ago | 1/1/18 New Years Day