My nightmares aren't like other people's
Have you ever had a dream so scary or frustrating that it was difficult for you to get back to sleep after the dream finally woke you up? Well this happens to me on a regular basis and I am one of those people that dreams almost every night and I tend to remember them in pretty great detail as well.
I very rarely dream about things that would be considered traditionally scary like ghosts or monsters, but my dreams that I consider nightmares are more of the things-that-could-happen-in-real-life variety... as was the case last night.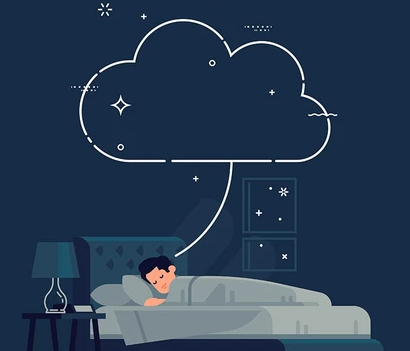 src
I went to college for an IT related field, I was also very interested in tinkering with computers and would regularly tweak my own computers and even do things like use special pencils to intentionally overclock underpowered CPU's and see how far you could push them before they melted and destroyed the CPU and the motherboard. It didn't matter because I had relatively unlimited access to other parts since I worked in the university's computer lab and there was always a bunch of old computers that they kept around for those of use that wanted to do whatever we wanted to them in order to learn. I wouldn't say we were learning anything, but mostly just finding new and interesting ways to destroy them - but I, at that time in my life, had a very intimate knowledge of the interior workings of a PC.
This knowledge is a double-edged sword though, because since I had this knowledge, anytime someone had even minor computer issues I was the person they would call for help. Just like the guy that has a pickup truck in a college town and is called anytime someone is moving house, this gets annoying really fast.
Back to the dream: Not long ago when USB drives were a relatively new thing, someone out there made a virus that would attack Windows on a physical level by infiltrating the autorun.exe / autorun.inf feature that Windows would use with any USB drive. Without any permission, the virus would execute from the USB drive and infect any computer that you plugged it into, over and over and over again. It got to the point where it was actually a bit rare for me to encounter a USB stick that wasn't infected with this virus because it spread so fast.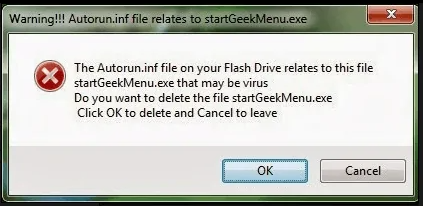 src
Windows quickly repaired this massive chink in their armor but most of the people I knew were using a copied version of Windows and they didn't get the update because of it. The computer labs were safe and the file wasn't really all that damaging to begin with depending on what variant of it you ended up with. But for the people I knew, they had several variants on their sticks and computers and depending on how they tried to "fix it themselves" they, in most cases, made it much much worse. The worst versions of this installed software on your computer that you could not uninstall unless you paid some money to a particular ransomware website. How they got away with this for so long is a mystery to me.
Anyway, in my dream last night I had person after person calling on me for tech support and no matter what I did with their computers the processes would just crawl extremely slowly, the USB drives themselves were also defective in this dream and I just got increasingly frustrated because I couldn't solve the problem.
Although the dream only took place over the course a maybe a few minutes in real life it seemed like days in my brain and when I did finally wake up, pleased to be in my bedroom in Vietnam and not at a friend's house in college, I was extremely relieved. However, I found myself unable to get back to sleep because even though I was very aware of the fact that what I had just experienced was all in my head. I just lied there, trying to figure out what I was doing wrong in the dream even though it wasn't a real experience. I think it took me quite some time to finally get back to sleep.
It's been a long time since I have had a dream about something traditionally considered "scary" and this is coming from a guy that dreams almost every single night. I tend to dream about things that actually happened to me in my past but in the dream, the problems are unsolvable. It normally relates to my life in university in work, studies, or hobbies like the computer dream last night.
I wonder what someone out there with some sort of psychology background would make of this. It would be very interesting to me to hear what an expert makes of this situation even though I think that psychology, for the most part, is a bunch of made up crap.