My ArtVenture: Pastel "STAR TREK: Warp Drive"
Hello my dear Steemians,
---
New week has started, first of all I would like to wish you nice Easter Holiday, I hope you have had a cheerful family gathering and today have a rest for yourselves.
You may be recall that I decided to create a topic of the week for my post and expand it over the 5 working days.
You know that my weak point is seascape, ships, action and portraits. While thinking what to use for this week, Vikings and Templar was theme of last two weeks, so I thought about ships, of course I love sailing ships of old time made of wood and sailing with beautiful sails. But then I just thought about other ships STAR SHIPS.
I am sci-fi fan and I was grown up with STAR TREK, I can remember how my parent were watching with me when I was young and were excited as children too. It is a big part of my life and it connects with warm family feeling for me.
So I made a decision, this week I dedicate to SPACE SHIPS:
My first work I decided to do with Pastel, it is already a tradition for me to do first work with pastels.
---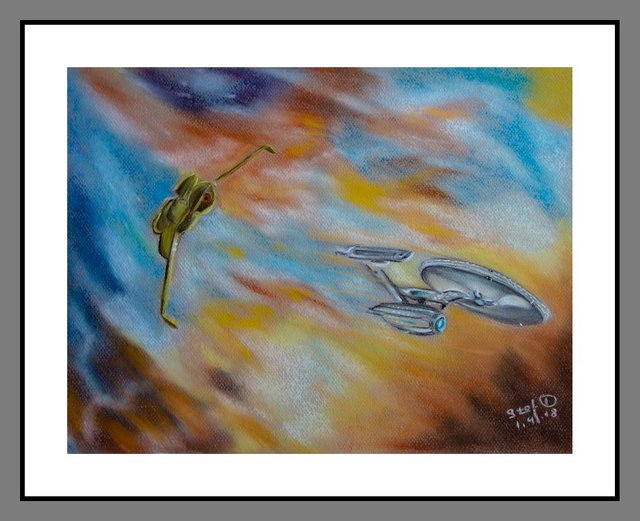 Pastel drawing "STAR TREK: Wrap Drive" by @Stef1
Here are my process photos: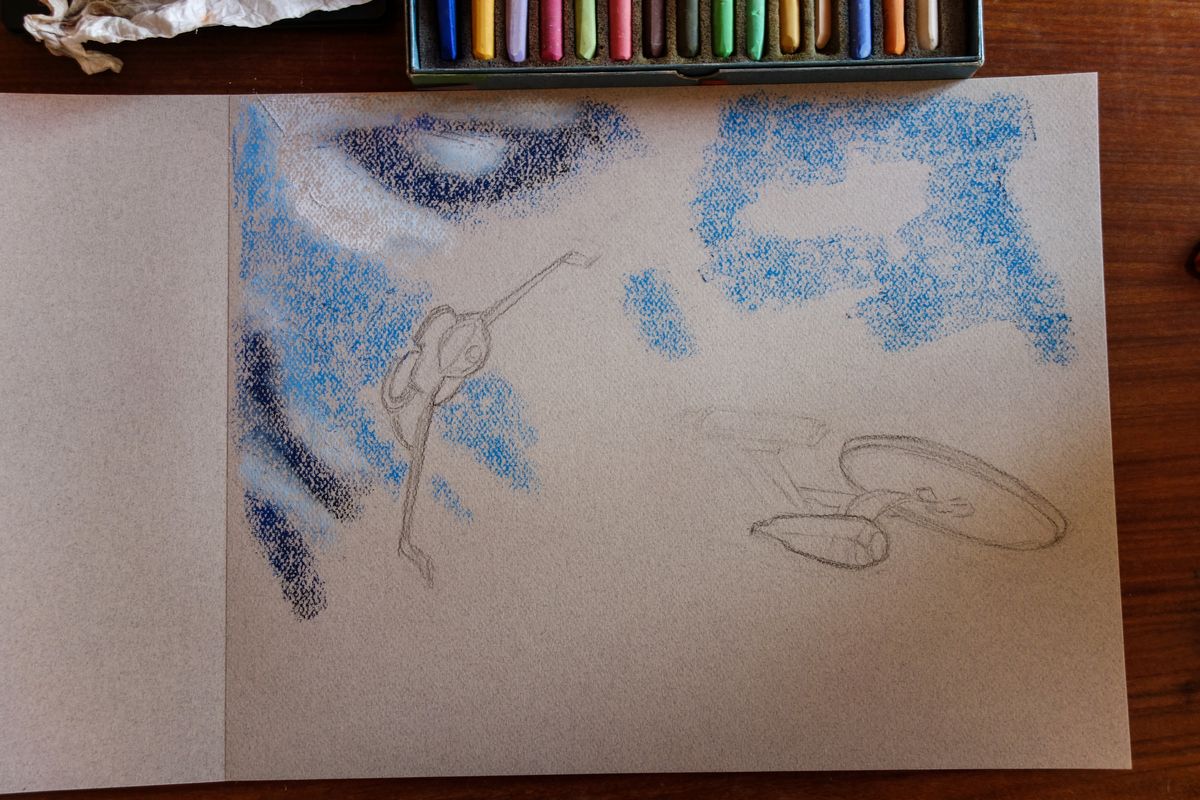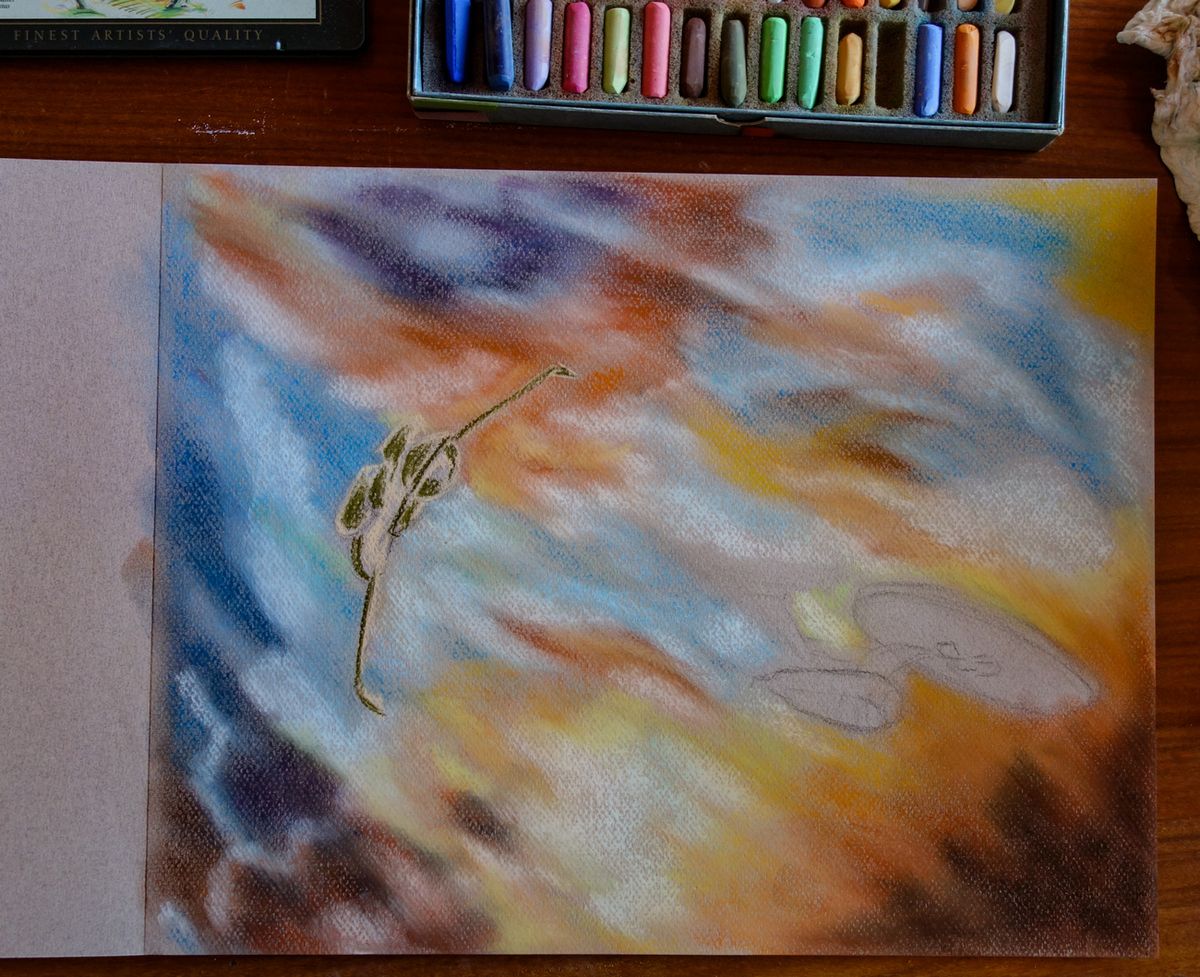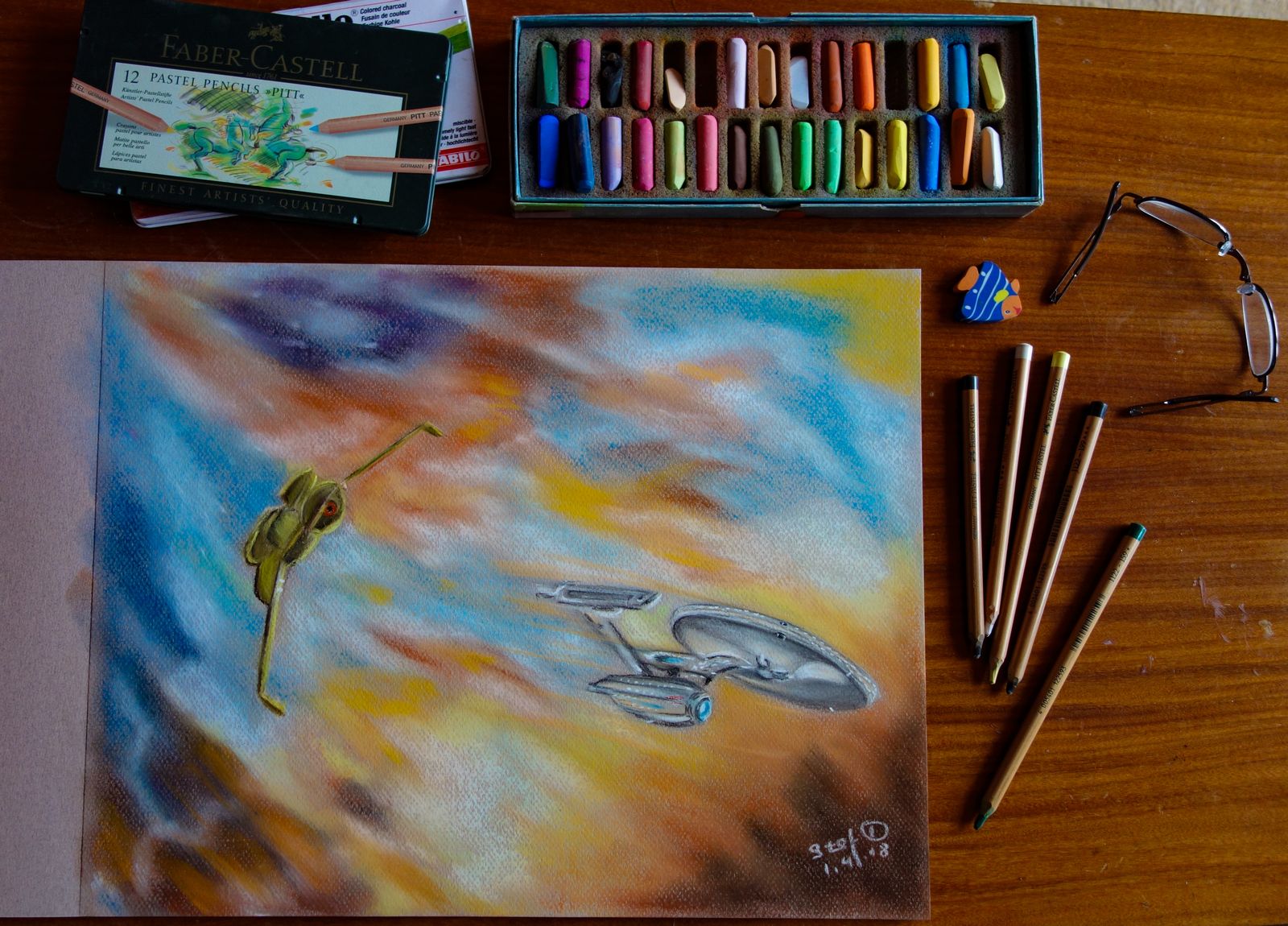 I hope you enjoyed my post and thank you for viewing :)