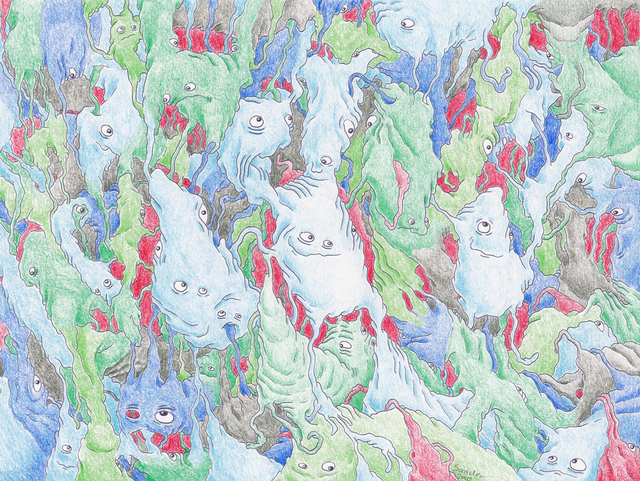 It started with an itch...
Old artwork from 2008 made with colored pencils and ballpoint called "It started with an itch..." .
I'm dealing with a lot of shit lately in private life so I haven't got much time and energy to keep my blog active. You probably noticed in my latest artworks were I try to express myself into art.
But I have a new pencil artwork almost ready and hope to post in a few days. I try to come back and post more as I need some positivity from this awesome community. So to stay positive I posted this funny and colorful artwork :)
Wish you all the best!