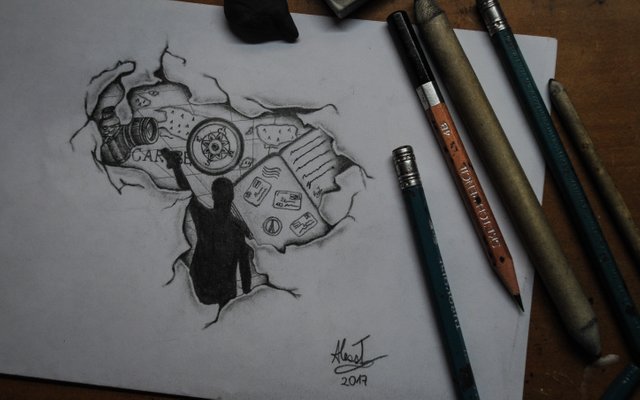 The greatest pride of any artist is being able to see their own work printed on the skin ... But in this case it is a great pride for me as a draftsman to see my work in the skin of someone else, someone close to me.
This has not been the first drawing I do to be tattooed rather serious as the third I do, sometimes I wonder or have even asked me why I have not started in the world of tattooing since I designed several tattoos for my acquaintances , and if I make some great drawings imagine how they would be tattooed by me, it would be extraordinary in the future to enter the world of tattooing. The world of tattoo in recent decades has seized enough strength to be recognized as a true art and is what I like a lot of this because it has become a way of expressing ourselves, of finding ourselves, recognizing ourselves, remembering moments and making art in our own skin, but what I love about this tattoo that I will show you today is the fact that it is the first one I see tattooed, since always towards the designs but I never saw the final work by the tattooist, each tattoo artist, artist, artist has its form different from drawing and painting, they have a totally different perspective so one of my doubts was if the tattoo artist could capture the very essence of my drawing? Would you modify my drawing? Can you tattoo every detail?
I will show you step by step how I was doing this drawing while I am telling you a little about its meaning and its history.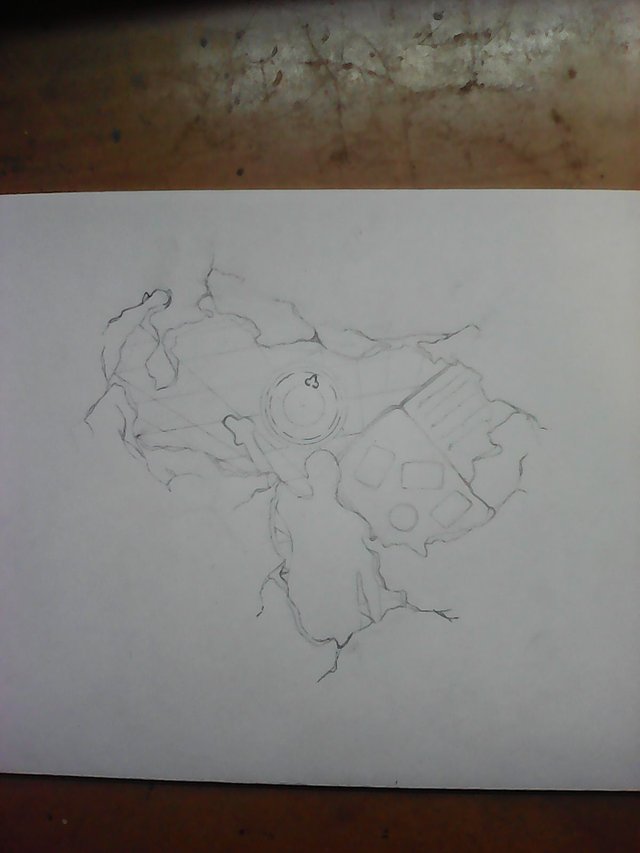 This tattoo was designed for my friend Leonardo Alayón also known as Leo On The Way. Leo I met him on social networks, we followed each other on instagram but we got to know him in person some time later thanks to a photographic tour organized by [CCSen365], which took place in the El Ávila National Park and the idea of this tour was to know the old Camino de los Españoles, I'll leave the link of the video that collaborates with that day here.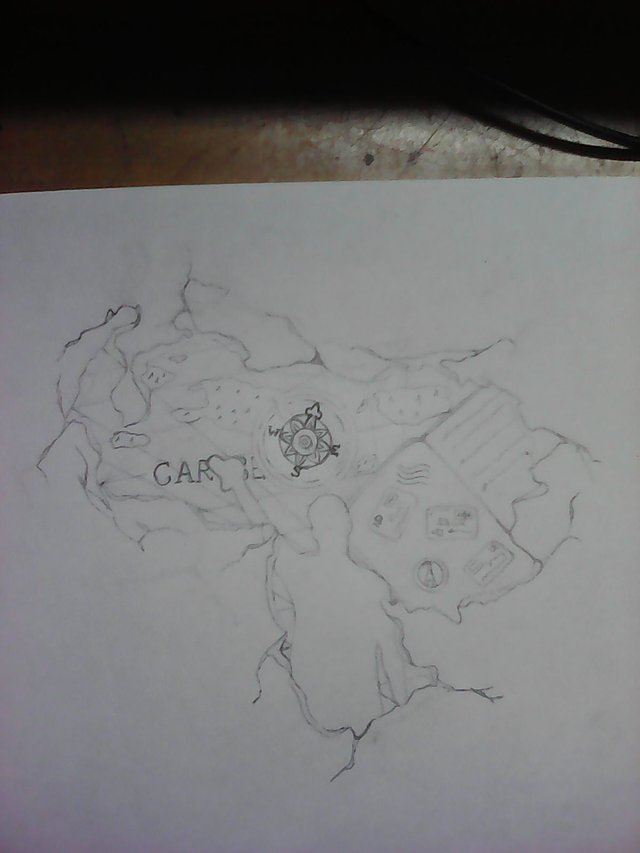 If they entered the video and returned to this post, as they saw my friend Leo has a YouTube channel where he shares his adventures, curiosities and culinary data of his trips. Leo really has been a great inspiration to me, he is a person who keeps going, a man of dreams and goals that he wants to fulfill, very humble and admirable for his tremendous security. Your tattoo is a reflection of the person who is now.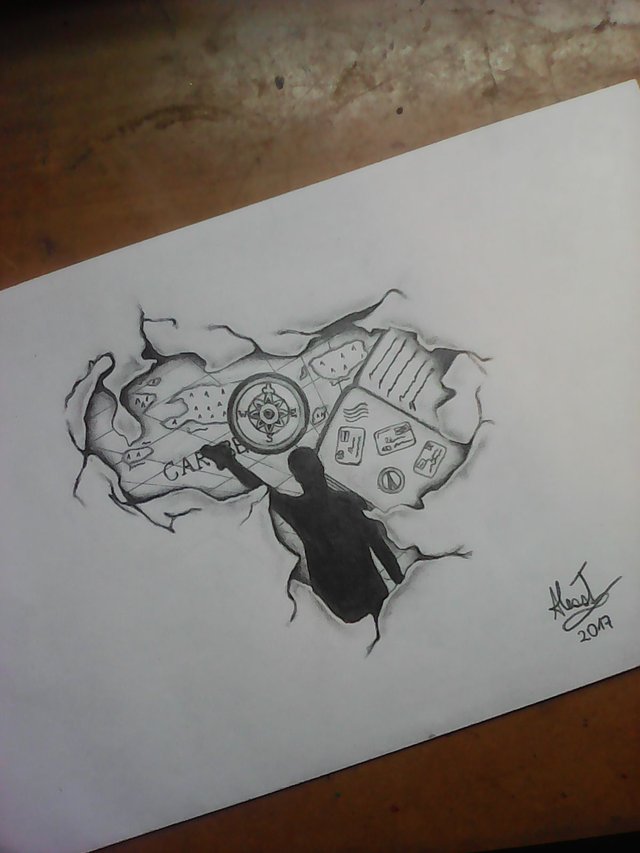 When he commissioned me to design his first tattoo I was honored that he had taken me into account to be part of this great step in his life, and obviously I was nervous because I wanted to do something pretty good that he said "it's perfect, it's what I want". Good to start the materials used for this drawing were simple: a white sheet letter size, pencils (2H, B and 4B) and diffusers. He gave me the ideas and indications for this drawing where I just had to put the creativity to complement each idea in a single drawing, he told me that he wanted an effect as if his tattoo came out of his skin, he wanted the tattoo to have the shape of country from which he was born and grew up that this would be Venezuela, and wanted that within the map was everything that represented his greatest passion is traveling with his camera.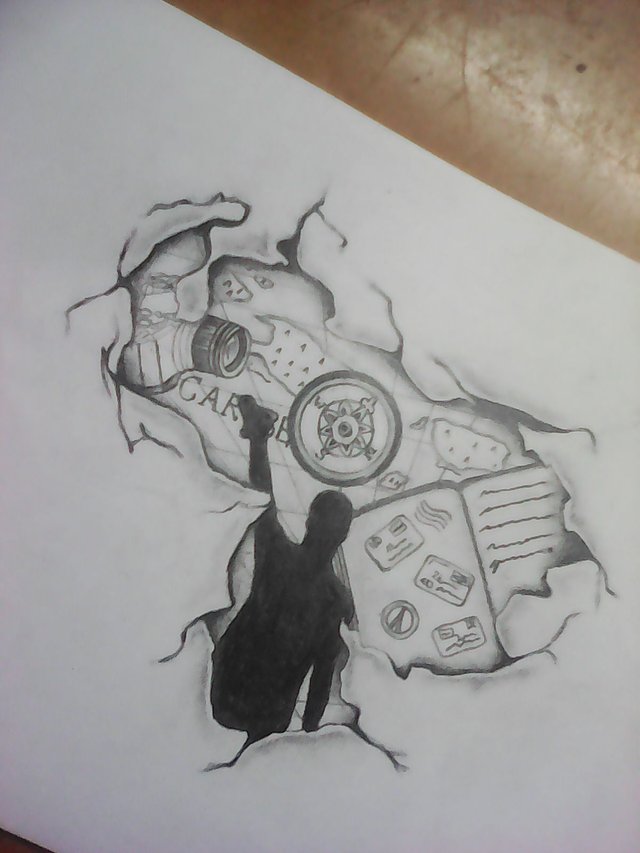 I was looking for several references online and pinterest to inspire me, and get down to work. To fill in the map of Venezuela I started drawing an old map style with its lines and placing islands in the Caribbean, then place a compass in the center and on the right side place a notebook with entry and exit stamps. I came up with the idea to fill in the empty spaces to place a silhouette of a person holding a camera, so I resorted to one of my photographs that I had taken to a friend to base on his silhouette, the tattoo was almost ready, only a small one is missing space to fill and that's where Leo gave me the suggestion to draw a small camera. And finally to concentrate on the dark areas and finish making the respective shadows.
Final work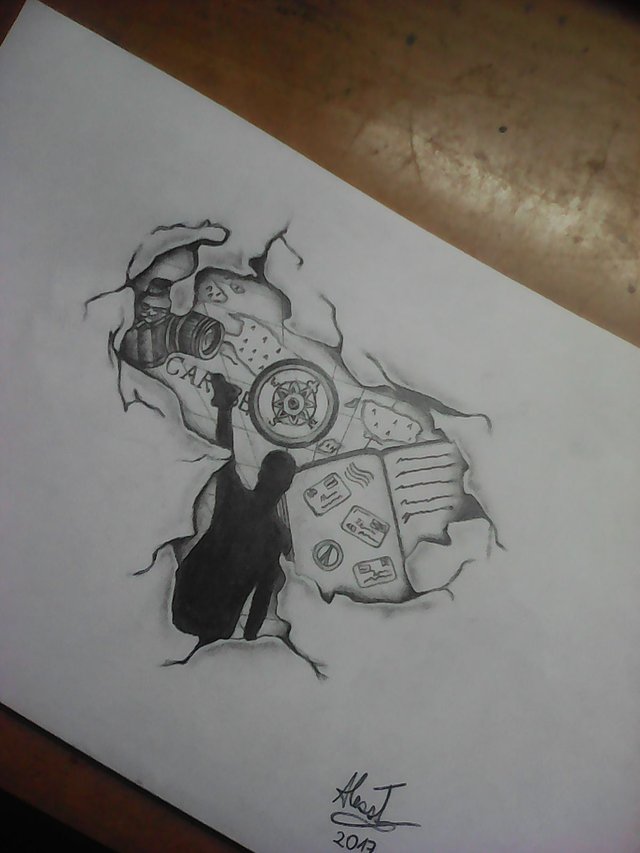 Once the design was ready, the day of delivery arrived ... my fears had been unnecessary because I had fascinated him with madness, I was delighted and very happy because it was more than what he had imagined.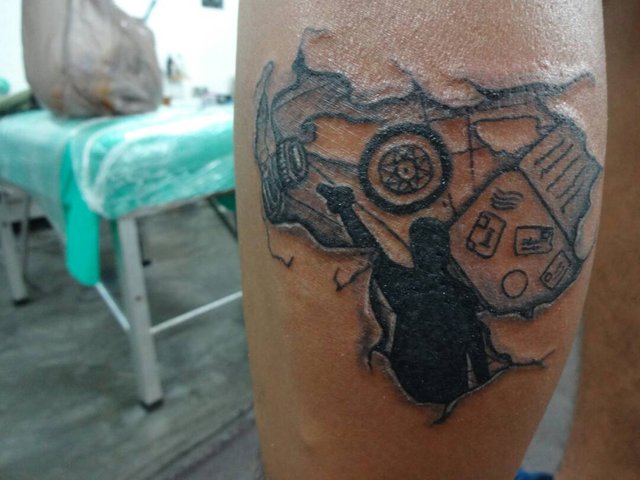 Her face of emotion was a great satisfaction and this is the best part of drawing that is being able to see the emotion of that person and not only see her being able to live that emotion together with her. He was eager to be able to tattoo it as soon as possible. To finish today's post Leo's tattoo artist was Shaid Saba both Leo and I were pleased with the great job he did.
Those who read me welcome my words and we can know more in the next post. Thank you so much!


Pictures of my author with a Nikon D3000 and Hyundai E435
Instagram ǀ Facebook ǀ Twitter